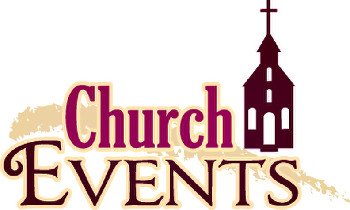 CAMDEN — (Information for church briefs should be submitted to the Camden News no later than 5 p.m. on Wednesdays and can be dropped off at the office at 113 Madison Ave., N.E. It can also be emailed to [email protected], or faxed to 870-837-1414.)
Pilgrim Rest is set to
host Youth Convention
The Ouachita District Association's Young People Department will hold its "83rd Annual Session, Auxiliary to the Women's Department Youth Convention" at6:30 p.m. on Friday, April 12, and at 9:30 a.m. on Saturday, April 13, at Pilgrim Rest Missionary Baptist Church.
Sweet Home plans to
observe anniversary
Sweet Home Baptist Church, 3261 U.S. 79 South, will observe its 129th church anniversary at 2:30 p.m. on Sunday, April 14. The guest church will be Mt. Gillard Baptist Church.
New Providence will
hold Youth Day event
New Providence Baptist Church of Norphlet will hold its Annual Youth Day event at 2:30 p.m. on Sunday, April 14. Lunch will be served The guests will be the Rev. Benjamin Thomas Jr. and Mt. Olive Baptist Church of Camden.
The church will also its Annual Youth Revival from April 15-17. The evangelists include the Rev. Dominic Mayweather on Monday; the Rev Rodney Frazier on Tuesday, and the Rev. Roy Williams of Camden.
New Haven Church to
celebrate anniversary
New Haven Baptist Church, 336 Stewart St., will observe its 62nd church anniversary at 2:30 p.m. on Sunday, April 14.
Good Home Baptist Church will be the guest church.
Oasis Church to host
Easter egg program
Oasis Church will host a community-wide Easter Egg Hunt from 10 a.m. until noon on Saturday, April 20 at Carnes Park. There will be bounce houses, games, face painting, snacks and more.
Sponsor Content
Comments