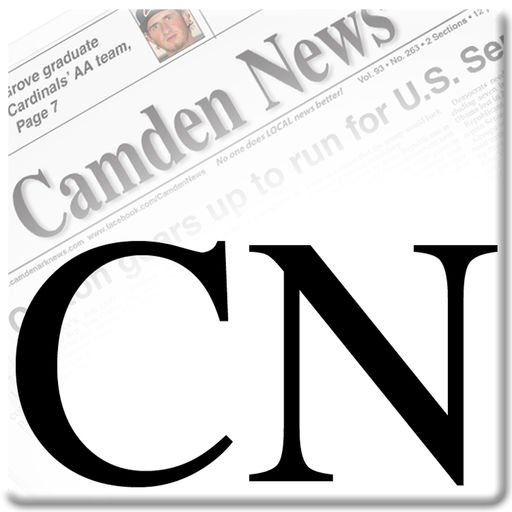 CAMDEN — A Stamps company that sells pre-packaged meat and has a food truck will not be coming to Camden due to the city's monthly licensing fee for transient vendors.
The company - C and C Packing - went on Facebook to post its opinion about the fee in Camden and wrote: "I want to thank all you good People in Camden That wanted C and C to come to Camden. We will not be coming to Camden because Camden's permits are way too high. I am talking crazy high. Thanks Again."
The fee for transient vendors in Camden has been established at $100 per month. Other cities in which Camp has placed a food trailer have transient fees from $30 per year to $50 per year.
The Camden News contacted Randy Camp of C and C Packaging and he said that there are no hard feelings about the vendor fee. Camp stated that he loves Camden, has good customers from the area, that his food trailer is already going to El Dorado and Magnolia, and that he wanted to add Camden to the rotation and come here twice per month. And he added that when the food trailer is in a town, he makes sure that the city and county sales taxes are paid.
He said that visiting the area is not out of the question, and that he might occasionally set up a spot in East Camden in the future.
C and C Packing has been in business since 1958, but started the trailer/food truck venture in January of this year. Camp has strong ties to the business - he started working for the company when he was 12 years old.
City of Camden Code Enforcement Officer Travis Daniel said that a transient-vendor ordinance was set at $100 per month earlier this year, and one of the reasons was to promote local businesses over those from out of town.
"So, for example, if a vendor wants to sell pre-packaged chips, we already have a lot of established locations in the city that sell pre-packaged chips," Daniel said. "We want to encourage people to shop local and spend their money here. A transient vendor that comes in and sells those pre-packaged chips is competition for our local guys, so we want to make them really work for that profit."
Camp said he completely understands that city codes would benefit the local businesses because the entities have bills to pay and payroll to meet.
Regarding the transient fee in Camden, City Ordinance 10-19, states, "WHEREAS, the Camden Code 12-4 and 12-18 (k) set the business license fee for transient vendors at one hundred dollars per month, and;
"WHEREAS, the Camden Code does not define what a transient vendor is and there is ambiguity about which vendors get charged monthly verses annually, and;
"WHEREAS, the Office of Code Enforcement seeks a clear definition of transient vendor in order to provide a fair and consistent method of determining the cost of the vendor's business license;
"NOW THEREFORE, BE IT ORDAINED BY THE CITY COUNCIL OF THE CITY OF CAMDEN, ARKANSAS, THAT:
"SECTION 1: The following subsection of the Camden Code is amended by removing the strike through and inserting the underlined portion as follows:
"(a) Except as otherwise provided in this Code, all persons conducting business within the City of Camden, Arkansas, must purchase business-specific licenses from the city and operate businesses from such locations as are specified an authorized by their licenses. Transient Vendors are persons temporarily transacting business in Camden in a way or from a place or location that is not intended to create an ongoing, permanent business establishment.
"(b) A Transient Vendor is defined as any person who is not a regular retail or wholesale merchant with a permanent place of business in the city, but who does display samples, model goods, wares or merchandise and who, for the purpose of carrying out such business, does display samples, model goods, wares or merchandise from a car or other mobile unit.
"One hundred dollars ($100) shall be the business license fee for transient vendors to conduct business for any specified thirty-day period in the City of Camden, and the fee shall be paid prior to the beginning of any transient vendor's set-up of operations or solicitations for business. The name of every individual associated with each transient vendors' license and Camden operations shall be specified, as well as, the products and/or services to be offered in the community and a copy of the vendor's sales and use permit shall be provided to the City Clerk prior to issuance of a business license.
"(Every individual working for, with or as a transient vendor may be cited by the Camden Police Department or its code enforcement officer for setting up any operations or initiating any solicitations for related business without the ability to display a copy of a valid city-issued business license or receipt covering whatever may be ongoing business operation(s).
"Two hundred dollars ($200) per incident per day shall be the fine for every individual within the City of Camden who wrongfully operates, conducts business, or attempts to conduct business by setting up any operations or initiating any solicitations without a valid city-issued transient vendors' license. A two hundred dollars ($200) bond may be required at the Camden Police Department of anyone cited for transient vendors' operations without a valid license."
Sponsor Content
Comments