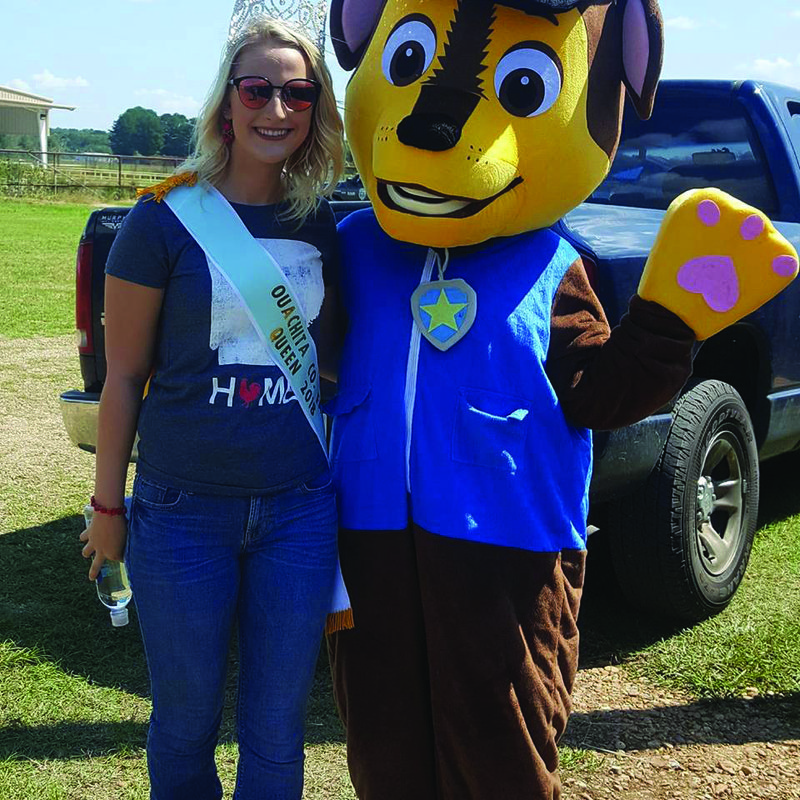 CAMDEN — The Ouachita County Fair will take place in a new location when it comes to town September 11.
According to a press release from the Ouachita County Fair Board, "The 2019 Ouachita County Fair will kick off 4 days of fun on Sept. 11-14 with a big move to the Ouachita County Recreational Center (Former Fairview High School) 2708 Mt Holly Rd. Camden, AR 71701."
Ouachita County Fair Board President Keith Ballard said, "We didn't get our site ready at our new site, because of the rain and everything, and they agreed to let us use the site for this year. We don't know if it's going to be permanent site or what, it's just for us to to do it this year so we can put on a fair."
The press release further states," This September join us at the Ouachita County Recreational Center to support the youth of our community who are involved in 4-H and FFA programs. We will have all the things you love and expect from our county fair. Rabbits. Chickens. Goats. Hogs. Carnival Rides. Cotton Candy. Plus there will be exhibits showcasing all our local talent, everything from preserved fruits and vegetables, baked items, hand crafted quilts, crafts, photography, and much, much more.
"New additions to this year's fair will be Pee Wee Cheer Competition, Cheer Competition, Baseball & Softball Tournament and a Ladies Night Out. See schedule below for additional information.
"Advanced armbands can be purchased beginning August 19th through September 10th for $15.00 at Ken's Discount and Farmers Bank and Trust (downtown location only) and online at our website www.ouachitacountyfair.com. Armbands will be available to purchase at the fair once it opens for $20.00
"Whatever your interests, the Ouachita County Fair has something that's sure to excite your imagination, tickle your taste buds, or spark your imagination."
Ballard said, "I think it's going to work out for both parties, where we are at this year, and I think it's going to work out the city too, for the citizens of Ouachita County being in the center of Camden and in city limits."
COST:
Admission – $5.00
Advance Armbands – $15.00 Armbands – $20.00
Parking – Free!
TIMES:
Carnival opens at 6:00pm on Wednesday, Thursday and Friday
and at 12:00 on Saturday.
Free Admission on Saturday 12:00 till 4:00 with free hands on learning activities. *The armband is not a gate pass.
EVENTS & ACTIVITIES SCHEDULE:
• Youth Rally
MERGE Youth Rally begins at 7:00 p.m. on Wednesday. All churches are invited. Hot Dog & Drink $1.00
$3.00 gate admission
• Sr. Citizens Day
Sponsored by Kindred at Home Thursday 11:00 -1:00.
Free Hot Dog and Drink
Bingo
• Pee Wee Cheer Competition
Thursday 6:30pm
• Cheer Competition
Saturday 9:00am
• Baseball & Softball Tournament
Saturday 9:00am
Sponsor Content
Comments