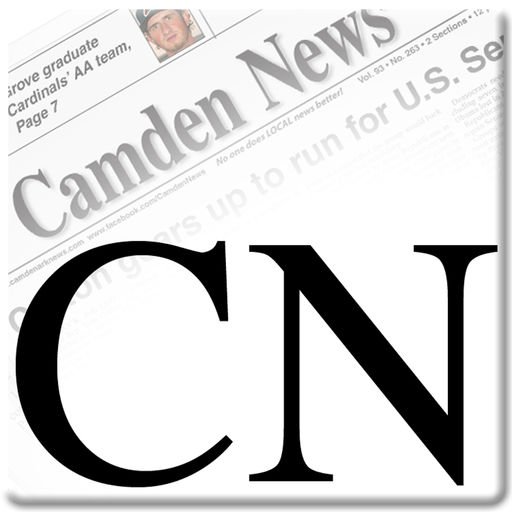 CAMDEN — Camden News Staff
With Thanksgiving over, Camden is gearing up for the Christmas holiday with a calcavade of events sure to fire up the yuletide spirit and melt the heart of even the biggest.
Community Christmas Display
The following week, the Community Christmas Display will open in the lot at the intersection of Washington Street and California Avenue.
The display will be lit from 5:30 until 9:30 p.m. each night, visitors will have the opportunity to hang an ornament on the Community Christmas Tree and take their own family photos amid a dazzling light display. Parking will be available at Ladd Dental, First Baptist Church and First Presbyterian Church, visitors may walk to the display area to take family photos are well as see the sights of the holiday season.
Making the yuletide season even merrier and brighter, downtown Camden will be transformed into a quaint Christmas village with decorated light poles. Children may also deposit your Christmas wish lists in Santa's Mailbox, which will be installed in the park next to Stinson's Jewelers, 111 W. Washington Street.
More
The 2019 Camden Christmas Campaign schedule is filled with plenty of other activities from which to choose:
Friday, December 6
Courthouse Lighting Ceremony
The Ouachita County Courthouse Lighting Ceremony will include Christmas readings and carols, a special candlelight service for first responders, hot chocolate, Santa Claus and more! All starting at 5:30PM
Flashlight Candy Cane Hunt
The Camden Police Department will also present the Flashlight Candy Cane Hunt, which will take place in downtown Camden. The hunt will start at 6:30PM and will be open to children 10 and under. This is free to the public. All children should be accompanied by an adult and bring a flashlight.
Saturday, December 7th
Adult Painting Workshop
An Adult Painting Workshop will take place on the evening of December 7th. Participants will be able to paint and carry home a wooden serving tray. Cost of the session will be $35.00 and participation is limited. This workshop will take place at Morgan's Custom Creations, 114 Adams Ave SW
Lighting of the Community Christmas Display
Join with us for the Lighting of the Community Christmas Display on the lot located at Washington Street and California Ave from 5:00 till 6:00. Everyone is invited to bring an weather resistant ornament to hang on the Community Christmas Tree. The lights will be flipped at 5:15PM with a Community Christmas carol sing along. Hot chocolate will be provided by the Camden Fire Department and Santa will be there to visit with all the children.
Friday, December 13
Holly Jolly Trolley
Hop aboard the Holly Jolly Trolley from 6:00PM through 8:00PM for a holiday tour, starting in downtown Camden. The trolley will wind its way travel through the city's historical district along Washington Street, which will be lined with luminaries , en route to its final destination: the McCollum-Chidester House Museum, a National Register property.
McCollum Chidester House
The museum will be open for tours from 6 until 8 p.m. and will be decorated in full holiday splendor by the Camden Garden Club. There will be refreshments for all and crafts for children.
Disney Cinderella Horse & Carriage Rides
Visitors will also be able to take a spin through downtown while listening to their favorite Christmas tunes in a decorated horse-drawn Cinderella carriage.
Living Nativity
First Baptist Church of Camden will present A Living Nativity in the parking lot of Farmers Bank & Trust next to Stinson's Jewelers. The Nativity will be set up for everyone to walk through from 6:30PM to 7:30PM. At 7:00PM the live presentation of the Nativity will take place.
Christmas Cookie Crawl
In the Christmas Cookie Crawl, participants will traverse the city in search of Christmas cookies and other treats from 4:00 until 8:00PM. Participants will receive a map and a cookie tin to help them collect and find the cookies.
To be eligible for a drawing to win $200 Camden Bucks, players must present a completed map and any receipts for purchases that were made at participating businesses during the crawl.
Players can gain two additional entries by stopping by the Camden Police Department to donate a new toy for the department's Christmas Toy Drive and by donating a canned food item at the Ouachita County Courthouse lawn.
The entry fee for the cookie crawl is $10 and the event is limited to 100 participants.
Saturday, Dec. 14
Run Santa Run 5K
Santa's North Pole 5K Run/Walk and Children's Elf Fun Dash is slated for 9 and 9:30 a.m., respectively.
Participants are asked to wear Santa hats or reindeer horns and along the route, they will be able to grab a variety treats from tables filled with cookies, Hershey's Kisses (participants may opt to kiss a fellow runner or walker) and candy canes. Entry forms can be picked up at Anytime Fitness.
Christmas Pancake Breakfast
From 8 a.m. until 11:00 a.m., parents and children may enjoy A Christmas Pancake Breakfast in the Great Fellowship Hall of First United Methodist Church of Camden, located across from the Ouachita County Courthouse. The breakfast will be presented by the Ouachita Family Fair Board. Cost is only $5.00 per plate. Enjoy a relaxed morning while listening to the Christmas Story being read, children will have an opportunity to make an ornament and participate in other creative things.
Lighting of the Nell Jane Dawson Park
Lighting in the Park, presented by Keep Camden Beautiful, is slated for 5 p.m. in the city park on the corner of Washington Street and Adams Avenue.
Camden Christmas Parade
The annual Camden Christmas Parade will follow at 6 p.m. with the theme "Winter Nights and Holiday Lights." The parade will be presented by the Camden Chamber of Commerce.
Outdoor Movie
An outdoor holiday movie will round out the evening in the parking lot of Farmers Bank & Trust next to Postmasters Grill.
The movie title will be the newest animated blockbuster, The Grinch.
December 21st
Gingerbread House Workshop
Two Gingerbread House Workshops, will be hosted by Catherine's Bistro, 1023 W. Washington Street. The workshops will be from 10 a.m – 11:30 a.m. for children 5 to 8 years of age and 2:30 p.m– 4 p.m. for children 9 to 14 years of age.
Each child will be able to complete a fresh gingerbread house complete with chimney and gingerbread people. They will have their own special box to take them home. Once the holiday is complete they are completely edible. Each session will last approximately one and a half hours and will be limited to 30 participants. The cost of the workshop is $50.00.
All Month Long Events
Community Christmas Tree
All month long the Community Christmas Display with a Community Christmas Tree will be set up for you and your family to enjoy. You are invited to bring an ornament to decorate the tree!
Camden Light Fight
Get ready for the "Camden Light Fight!" This campaign encourages citizens to decorate your yards and houses for the holidays. Take a photo and post it to instagram with #camdenlightfight – Best places to look at lights to be listed on Camden City pages (FB & website)
Christmas Coloring Pages
Sponsor Content
Comments