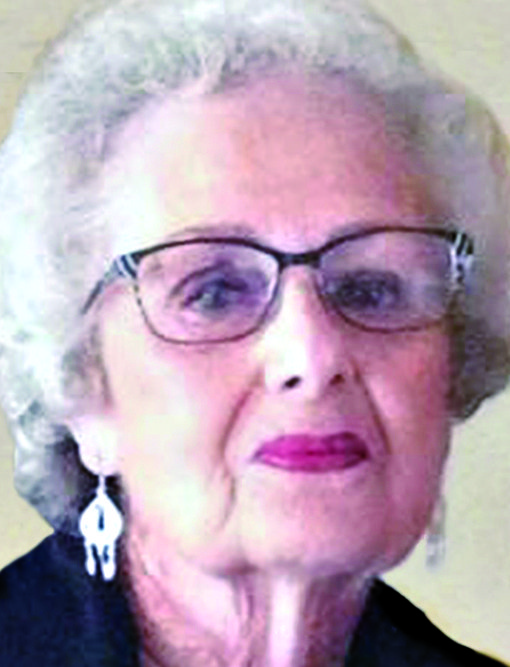 CAMDEN — Lena B. Bearden
Lena Belle Bearden passed peacefully on December 1, 2019 with family by her side. Lena was born October 28, 1934 in Camden, AR, to the late Rev. H.W. and Mary Inzer also of Camden.
Lena was the last Inzer-family charter member of the Camden Cumberland Presbyterian Church, one that her father started and pastored for many years. She lived a life of service and love for her church as well as her beloved husband of 62 years, Charles. A devoted wife and mother, Lena lovingly gardened, sewed and cooked for her family. She also cherished her flowers and shared them with
many.
She was generous with her time, talents and love. Lena enjoyed singing with her husband and in the church choir as well as teaching youth Sunday school. She delighted in providing meals to the church as well as to many in need, whether it was for healing or celebration, and felt it was her ministry to show her love through her
cooking.
Lena was preceded in death by her husband; parents; sisters, Bertie, Pearl, Elizabeth, Naomi and Beatrice; and brothers, Paul, Silas, and Whittie.
Lena is survived by her daughter, Katherine Bearden of Tennessee; son, Michael Bearden of Arkansas; daughter, Teresa (Allen) Stowinsky of California; daughter, Jennifer (Todd) Morisato of Texas; five grandchildren, Janet Haines, Jessica Bearden-Wynn, Mary Thomas, Lea Morisato and Mikaela Morisato; and four great grandchildren, Kaitlyn Stowinsky, Dominick Pompee, Kai Mickels, and Nathaniel Haines. Lena also is survived by many nieces and nephews.
A special thanks to Lena's caregivers; Kim Campbell, Tara Breeden, Abbygale Daniels and Johnette Phillips.
A celebration of Lena's life will be held at 2 p.m. Sunday, December 8 at Camden Cumberland Presbyterian Church, 1545 California Ave SW, with Rev. Nicholas Chambers officiating. Burial will follow at Bethesda Cemetery. Visitation will be held from 4 to 6 p.m. on December 7 at Proctor Funeral Home. Memorials can be made to Camden Cumberland Presbyterian Church. To sign the online guest register, visit www.proctorfuneralhome.com
Sponsor Content
Comments