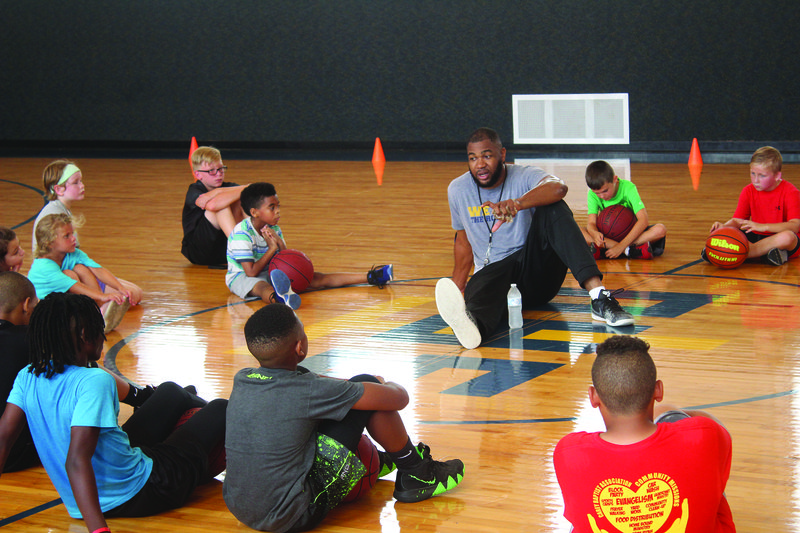 - Photo by Patric Flannigan
CAMDEN — By PATRIC FLANNIGAN
Sports Editor
SAU Tech has named an interim coach for its women's basketball team.
SAU Tech Rockets Assistant Coach Aramie Brooks takes over the reigns of the Lady Rockets basketball team after the departure of former coach Andre Williams.
Brooks is a native of Earle Arkansas where he was an all conference, all-regional, regional MVP and all-state student athlete. He was also invited to play in the High School All Star game.
Brooks furthered his education by getting a scholarship to the University of Arkansas at Fort Smith. After two years, he then transferred to Northwestern State University "D1" where he earned his Bachelor of Arts in General Studies.
Brooks also had a solid career playing basketball over seas from 2011 to 2017 in places such as the Dominican Republic, Canada, Peru, Uruguay, Columbia, Nicaragua, Argentina, and the Euro summer league. Brooks was part of a championship team while in the Dominican Republic and did a lot of community work in different countries while spending time in schools doing motivational speaking and running basketball camps.
Before coming to SAU Tech, Brooks coached at St. Leo Middle School in Lafayette Louisiana, leading the team to the conference finals.
"Every since I received the news I have been on the ball getting things together," Brooks wrote via Facebook. "I am thankful for this opportunity and thankful for the people that believed in me and gave me this opportunity… A lot of work to put in with a short period of time, but I'm confident in the team that they will get it done."
Sponsor Content
Comments