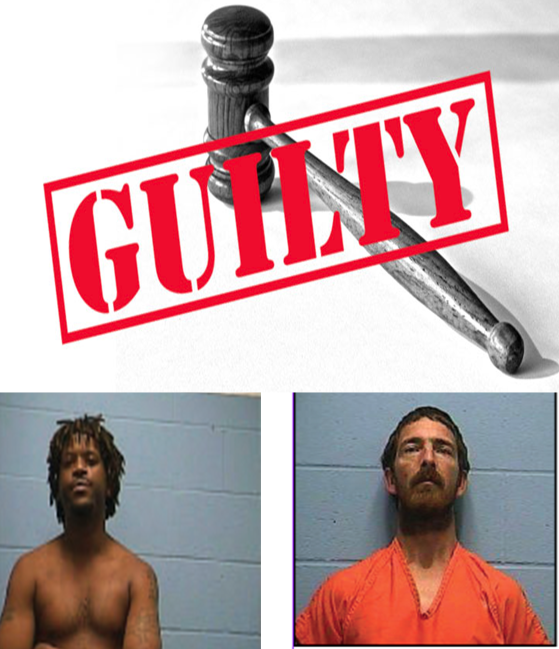 CAMDEN — By BRADLY GILL
Staff writer
A Camden man has pleaded guilty to three drug charges and will face 25 years in a prison after he accepted a plea deal on Thursday, Jan. 21, and Camden another man has pleaded guilty to sexual assault.
Torger McRae was charged with eight drug drug-related charges including simultaneous possession of drugs and firearms, possession of a controlled substance, possession of meth with purpose to deliver, possession of cocaine with purpose to deliver, possession of MDMA with purpose to deliver, possession of marijuana with purpose to deliver, maintaining a drug premises, and maintaining a drug premises within proximity of a church.
McRae pleaded guilty to counts 2, 3 and 4. The other counts will not be prosecuted. He has also been sentenced with additional drug charges in a separate case that documents state " The total sentence received by these pleas and the please in Cr-18-31 is 25 years, less the credit given for pretrial incarceration."
McRae has four prior felony convictions.
"On August 22, 2017, Judge Singleton found probable cause to sign a search warrant for 2200 Airline Drive."
"On August 29, 2017, I, Sergeant Easttam, executed a search warrant at 2200 Airline Drive, the residence of Torger McRae, after receiving further information there were drugs, firearms, possible stolen property in the residence and the Drug Task Force having a warrant for McRae. While executing the search warrant, there were several item of evidence collected. The items collected are common with the sales of narcotics and are listed below:
Taurus Millennium G2 .9mm handgun, with a loaded magazine.
Suspected methamphetamine, around (3.5g) in two separate baggies.
Suspected crack cocaine, around (4.5g) in two separate baggies.
Suspected MDMD less than (2g).
Suspected marijuana around( 18g).
Suspected K2 (synthetic marijuana) around (18g).
Digital scales (2 sets) with suspected marijuana on one set, and an off white-like substance on the other set.
Box of plastic baggies (2 boxes).
Two small empty plastic baggies with a white residue inside.
$467.00 in cash.
McRae's resident is around 580 feet from Trinity Baptist Church located at 2180 Old Wire Road."
Also, another Camden man pleaded guilty Thursday, Jan. 10, to three counts of second degree sexual assault.
According to court documents, Hugh Nelson Bair attempted to leave the Camden Fairview High School with a minor on May 4, 2018.
The minor told officials she was reluctant to leave with Bair due to him inappropriately touching her in the past.
Bair assaulted the minor on at least three occasions, according to court documents. The minor told her mother - who was dating Bair at the time - about each incident.
On one occasion, Bair held a knife to his own throat and threatened to kill himself in order to coerce the minor into sexual acts.
In a police interview, Bair blamed his actions on drugs.
He had previously been charged with drug possession and was placed on probation in 2016.
At the court appearance in 2018, Bair was appointed a public offender, given a bond of $250,000.
Bair was arrested in a Colorado hotel after going on the run from Ouachita County in early June.
His girlfriend - the victim's mother - was charged with permitting the abuse of a minor and given $100,000 bond. Both remain incarcerated in Ouachita County Detention Center.
Bair is facing 20 years imprisonment with 204 days jail credit. His sentence will run concurrently with a probation revocation in which he received 5 years.
His girlfriend is currently awaiting trial.
Sponsor Content
Comments