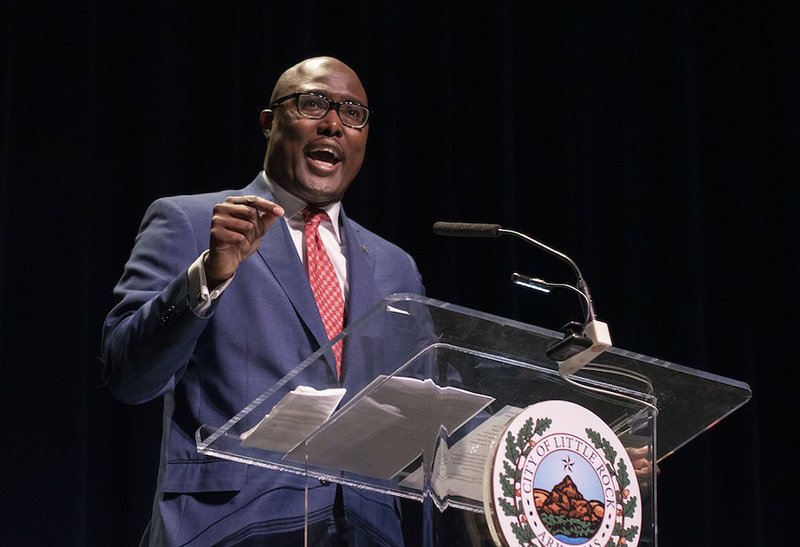 CAMDEN — By RACHEL HERZOG
Arkansas Democrat-Gazette
Little Rock Mayor Frank Scott Jr. announced Monday that he is implementing a new organizational structure at City Hall that increases his executive authority and shifts the role of the city manager.
Six of the city's departments -- finance; fire; human resources; planning and development; police; and public works -- will report directly to the mayor. The other departments will continue to report to the city manager, who will also report to the mayor. He said he will use his executive powers to hire department heads -- including Little Rock's next police chief, a hire the city has set a timeline for making by mid-February.
The mayor will outline and direct all duties and responsibilities that the city manager will execute, according to Scott's announcement. Little Rock voters gave the mayor increased authority in 2007 by approving Ordinance No. 19,761, which states in part that "the mayor shall be the chief executive officer of the city and the city manager shall be the chief administrative officer of the city."
Scott said the restructuring aligns City Hall with that ordinance. The change is effective immediately. The news release stated that Scott began implementing the new structure on Jan. 8. City Board of Directors, city manager and department heads have been notified of the change. No public meeting or discussion was held.
Sponsor Content
Comments