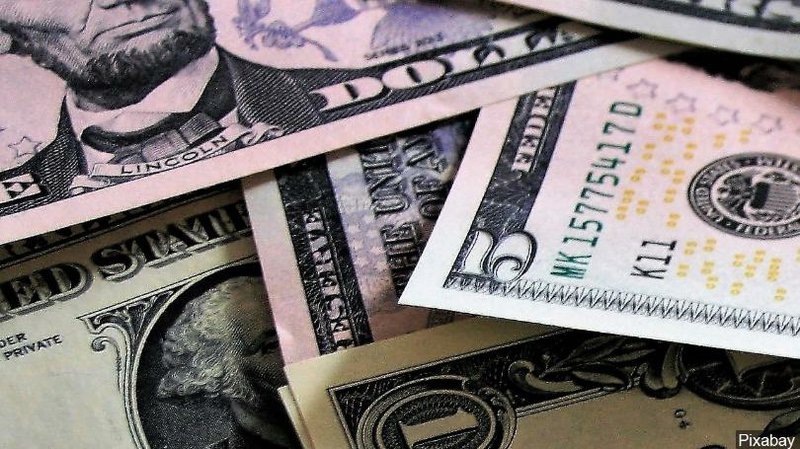 CAMDEN — S. Carolina teen faked kidnapping for ransom
SUMTER, S.C. (AP) — A sheriff's office in South Carolina say a Sumter teen faked his own kidnapping and led his mother to believe he'd be killed if she didn't pay $130.
The Sumter County Sheriff's Office tells news outlets that 19-year-old Emmanuel Franklin was arrested Sunday and charged with blackmail. Deputies say Franklin led his mother to believe he had been abducted this month and would be killed unless $130 was placed in a neighborhood mailbox. An incident report says the mailbox belonged to Franklin's father.
Franklin's mother told deputies she received a call from Franklin and an unknown man from a private number and the unknown man demanded the cash or Franklin would be hurt. Deputies say Franklin later told authorities he made up the story to get money from his mother.
Manson's ex- follower,
Houten, seeking parole
CHINO, Calif. (AP) — The youngest follower of murderous cult leader Charles Manson will again ask a state panel to recommend her for parole.
Leslie Van Houten, 69 and serving a life term, is scheduled for a parole hearing Wednesday at the California Institute for Women. She was twice recommended for parole by a state panel, the last time in 2017, and her lawyer expects a similar decision this time.
"It is very unlikely that she would be denied parole," Rich Pfeiffer said.
In prison, Van Houten has been a model inmate, earned a master's degree in counseling and mentored inmates.
Is she gets a parole recommendation then it will be Gov. Gavin Newsom's first chance to decide on her freedom. His predecessor, Jerry Brown, twice blocked Van Houten's release, saying she still laid too much blame on Manson for the 1969 stabbing deaths of wealthy grocer Leno LaBianca and his wife Rosemary.
Van Houten, then 19, was among those who murdered the couple a day after other Manson followers killed pregnant actress Sharon Tate and four others in Los Angeles.
In his decision last January, Brown acknowledged Van Houten's youth at the time of the crime, her more than four decades of good behavior as a prisoner and her abuse at the hands of Manson.
"However," he wrote, "these factors are outweighed by negative factors that demonstrate she remains unsuitable for parole."
Debra Tate, sister of the murdered actress, will attend Wednesday's hearing and opposes Van Houten's release. She believes Van Houten remains a danger.
Tabliban says it will share Afghanistan rule
ISLAMABAD (AP) — The Taliban said Wednesday they are not seeking a monopoly on power in a future administration in Afghanistan but are looking for ways to co-exist with Afghan institutions — the most conciliatory statement to date from the militants.
The statement came amid intensified U.S.-led efforts to resolve the long-running Afghanistan war. U.S. envoy Zalmay Khalilzad reported this week that there had been "agreements in principle" toward a framework for peace with the Taliban, who now control almost half of the country and carry out near-daily attacks, mainly targeting Afghan security forces and government officials.
Suhail Shaheen, a spokesman based in the Gulf Arab country of Qatar where the Taliban have a political office, said that once U.S. forces withdraw from Afghanistan, the Taliban want to live with other Afghans, "tolerate one another and start life like brothers." Shaheen's statement was provided in an exclusive audio message to The Associated Press.
"After the end of the occupation, Afghans should forget their past and tolerate one another and start life like brothers," Shaheen said. "We believe in an inclusive Afghan world, where all Afghans can see themselves in it."
Shaheen said another round of talks with Khalilzad, the U.S. envoy, is planned for Feb. 25 in Doha.
Khalilzad, who held talks with the Taliban for six days last week in Qatar, said during a visit to Kabul on Monday that much more remains to be done but that there has been significant progress toward an agreement with the insurgents.
In turn, Afghan President Ashraf Ghani assured Afghans that no deals would be made without the Kabul government's awareness and full participation.
Sponsor Content
Comments