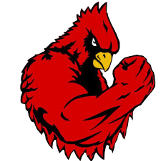 CAMDEN — The Camden Fairview School District released its coaching assignments for the upcoming school year.
Head 8/9 grade football coach Chris Coker will begin his 21st year with the C.F.S.D. this fall and is the longest tenure coach on staff.
The majority of the head coaching positions are the same with the exception of head baseball coach Troy Keith now also serving as the head coach for the golf program. Texas native and former El Dorado assistant football coach Ronald Lewis will coach wide receivers for the varsity football team and serve as the head varsity girls track coach. Camden native and Heather Pack will serve as the new head varsity cheerleader coach after volunteering as a pee wee cheer and swimming team coach for several years.
Deidra Johnson will serve as the head 9th grade volleyball coach and an assistant varsity basketball coach. Johnson comes to C.F. after serving as an assistant coach at Arkansas State University.
Below is a list of the head coaches for the Jr. High and Sr. High programs.
HEAD COACHES for HIGH SCHOOL PROGRAMS
• Head Varsity Football - Jake Monden
• Head Varsity Volleyball - Allie Rybiski
• Head Boys/ Girls Cross Country - Johnny Jackson
• Head Boys/Girls Golf - Troy Keith
• Head Boys/Girls Tennis - Raymond Buzbee
• Head Varsity Boys Basketball - Josh Nix
• Head Varsity Girls Basketball - Johnny Jackson
• Head Gymnastics Coach - Nancy DeLorme
• Head Varsity Girls Track - Ronald Lewis
• Head Varsity Boys Track - Chris Coker
• Head Varsity Baseball - Troy Keith
• Head Varsity Softball - Kendra Center
• Head Varsity Cheerleader Coach - Heather Pack
• Head Varsity Dance Team Coach - Terri Long
• Head Swimming Coach - Tarah Wylie
• Head Athletic Trainer - Miriam Shoemaker
HEAD COACHES for JR. HIGH SCHOOL PROGRAMS
• Head 8th & 9th Football - Chris Coker
• Head 9th Girls Volleyball - Deidra Johnson
• Head 9th Girls Basketball - Raymond Buzbee
• Head 9th Boys Basketball - Caleb Spradlin
• Head 8th Girls Volleyball - Leigh Millican
• Head 8th Girls Basketball - Raymond Buzbee
• Head Jr. Girls Track - Nick Evans
• Head Jr. Boys Track - Will Houston
Sponsor Content
Comments