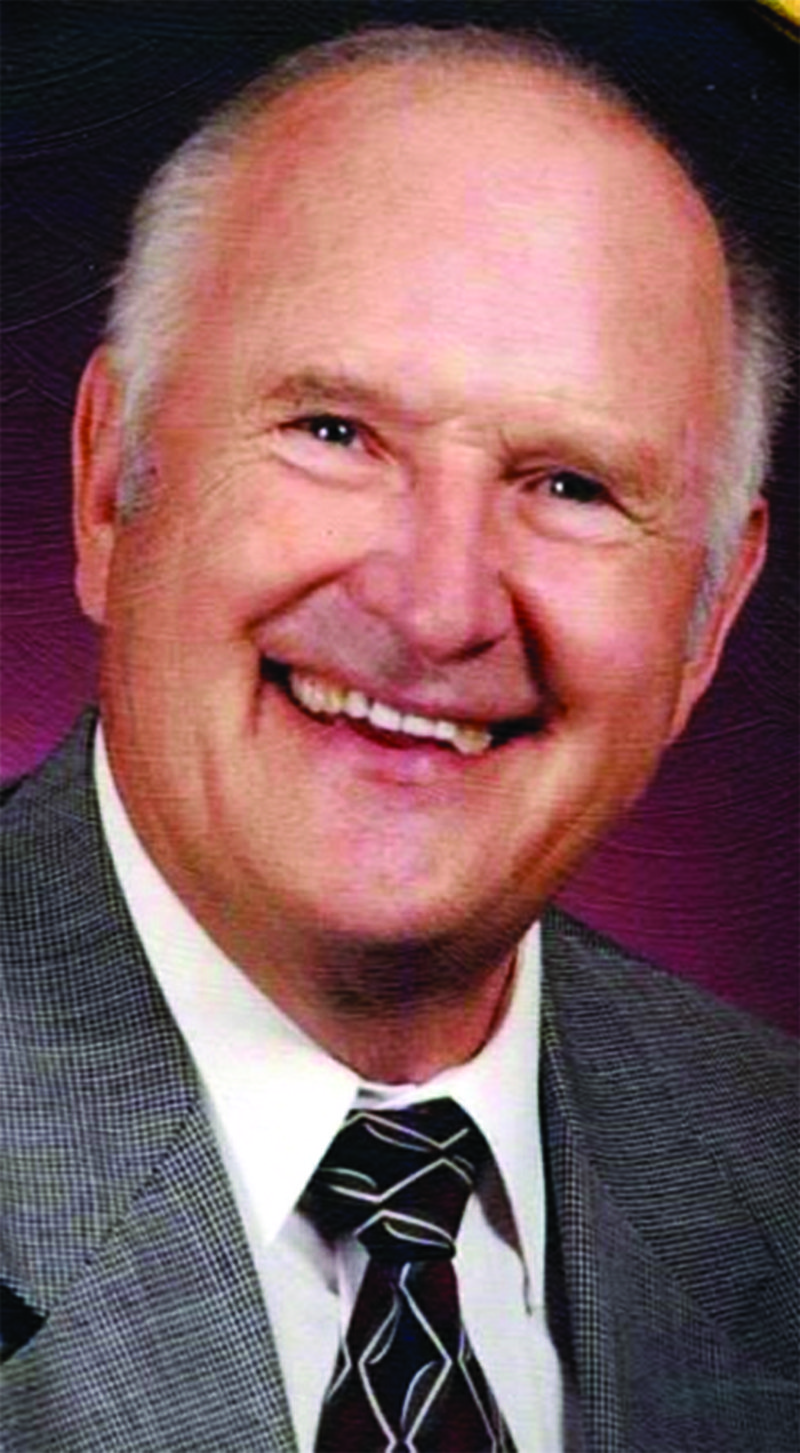 CAMDEN — Tom Urrey
On October 12, 2019 Dr. Tom (Tinker) Urrey, 85, went home to be with his Lord, his beloved wife Helen, and daughter Carol.
Thomas Carroll Urrey, also known as, "Hurry Urrey" by his students, was a gifted professor, scholar, minister, athlete, musician, mechanic and outdoorsman who had an excellent sense of humor, was a little bit mischievous but always compassionate – a real Renaissance Man.
Dr. Thomas C. Urrey, professor in the School of Theology at Southwestern Baptist Theological Seminary in Fort Worth, Texas, taught New Testament and Greek from 1961 to 1999.
Born in Hope, AR January 7, 1934, Tom was All American in football and surrendered to the ministry as a senior in high school in April 1952. Tom attended Ouachita Baptist University in Arkadelphia, AR where he graduated Summa Cum Laude in 1956. He moved to Fort Worth, TX to attend Southwestern graduating in 1959 with a Master of Divinity and a PhD in 1963.
At the age of 16, Tom and Helen (Lindsey) Urrey gave their hearts to each other and married at 21 while at Ouachita. Married 61 years, their love was enriched by two daughters: Carolyn Marie and Helen Elaine and was then expanded to include his grandson, Jared Thomas Urrey and great grandsons, Bentley Thomas and Boston Cooper Urrey.
Starting out as an Evangelist, Tom pastored during college and seminary. He began teaching at Southwestern in 1959 prior to joining the faculty in 1961.
He served as interim pastor in more than 40 churches and led Bible studies in Texas, Arkansas, Oklahoma, and Colorado. His special calling was reuniting churches in conflict.
Ouachita Baptist University, B.A., 1956, Summa Cum Laude Southwestern Baptist Theological Seminary, B.D., 1959 (M.Div., 1973); Th.D., 1963 (Ph.D., 1978) Study: Perkins School of Divinity, 1969 University of Texas-Arlington, 1978
Pastorates: Harmony Baptist Church, Thornton, AR; Hagler Bapt., Stuttgart, AR; Cundiff Bapt., Jacksboro, TX; Postoak Bapt., Postoak, TX.
Honors include: Recipient of the Albert Venting Award and Stella Ross Award in Old Testament Listed in: Who's Who in American Education Outstanding Young Men of America Personalities of the South
Those left to cherish his memory: his daughter, H. Elaine Urrey Morriss; Grandson, Jared Thomas Urrey; Great Grandsons, Bentley Thomas Urrey, and Boston Cooper Urrey; Sisters, Clara Urrey Freeland and Nell Urrey Mulligan.
Sponsor Content
Comments