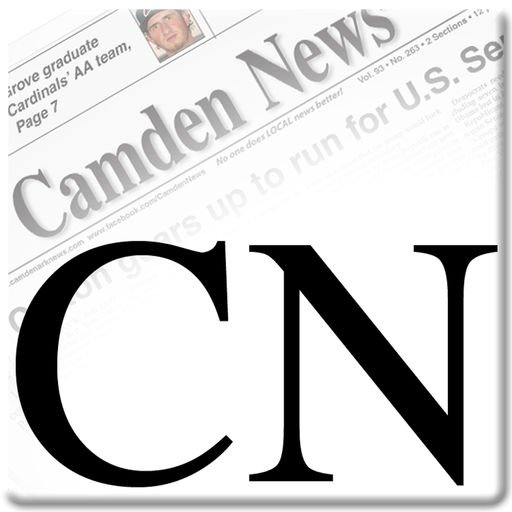 CAMDEN — With Thanksgiving right around the corner. The Camden News staff was asked to share what they are thankful for this holiday season. These are their responses:
Robyn Yarbro, Director of Business Development — Today and every day I am thankful for Jesus and what He did for us on the cross. I have been blessed with a loving husband and wonderful children whom I adore and am so grateful for, I am thankful for parents who loved me and raised me to work hard and do the right thing even when no one is watching.
I'm thankful for my sister and my cousin who is like my sister. I have the absolute best friends and co- workers anyone could ask for, a loving and caring church family that I'm continually grateful for. I'm thankful to be living in the best country in the world and in the only place I would want to call home.
Caleb Slinkard, Managing Editor — 2019 has been a big year for me — I changed jobs, moved to a new state and began a life in a community where I knew very few people. I'm thankful for how quickly South Central Arkansas has begun to feel like home. I don't feel like a stranger any more, I'm far more comfortable driving from city to city and I like being able to participate in local Christmas traditions.
I'm also thankful for my family — which continues to expand. My little brother Nathan, who lives in Little Rock, married his wife Madison in September. And my twin brother Joshua and his wife Sara are expecting their first child together: a boy nicknamed Baby Slink. I'm grateful to have such a close-knit family that loves and supports me, and can't wait to experience the holidays with the new Slinkards.
Finally, I'm thankful for support from family, friends and community members in my efforts to lose weight. Dropping more than 40 pounds on Keto has been a journey I'm grateful to have experienced, and I hope to maintain that weight loss through the holidays and begin shedding more come January.
Bradly Gill, News Editor — I'm foremost thankful for my wife. She's an incredibly understanding and supportive partner. I'm also thankful for my family and my wonderful group of coworkers, who put up with my incessant rambling and bad jokes. I'm thankful I live in a country where I can do my job without fear of arrest or being kidnapped in the middle of the night. I'm thankful for my two dogs. I'm thankful for my fellow Lions in the Lions Club. I'm thankful Camden has citizens that are actively working to make the town a better place and promote unity. I'm thankful that I have a roof over my head and food on my table.
Patric Flannigan, Sports Editor — While the history of how or why the Thanksgiving Holiday was created can be debated, most would agree that the purpose of it is to set aside time to be thankful.
A songwriter once said, "Everyday is a day of thanksgiving," and I couldn't agree much more. Be thankful, every day.
I have so much to be thankful for. I'm thankful for my relationship with my God, my beautiful family and friends which includes my co-workers, my health and strength.
I could go on and on about who and what all I'm thankful for, but instead I want to challenge everyone to take an inventory of the things they aren't thankful for.
That's right. One thing that I have learned in life is that it is often through our giving where we learn how to truly be thankful.
If you're not thankful because your closet full of clothes makes it harder for you to find what you want to wear today, maybe that means you should give a couple of those items to a family that may not have anything to wear at all. If you find yourself upset because no one ate all of that huge thanksgiving meal that you only cooked just so you can show it off to Facebook, maybe you should share it with someone who doesn't have anything to eat. If all of the family and friends coming over to eat, leave dishes and hog the television remote makes you wish you had some solitude, I'd encourage you to visit a nursing home and speak with some of the residents that are hoping to at least get a card or a phone call from their family.
We learn to appreciate those things that we take for grant-ed when we recognize we didn't have to have them.
So, if you can give, give. Be the reason why someone is thankful this Thanksgiving.
Tina Sams, Production Supervisor — The question was posed, "What are you most thankful for THIS Thanksgiving," and the thing that I am most thankful for is the peace God has placed in my life and the unexplainable joy he has placed in my life. If you know me, you would know that 2019 has been one crazy year, with the passing of loved ones who are very dear to my heart, having to part ways with dear friends and having to deal with total chaos around about me.
In the midst of it all I feel the peace of God on my life. God has blessed me with loving family and friends, health, and a sound mind. He has placed a vision in my heart and with each day I am reminded that it's all a part of his plan for my life's purpose. Philippians 4:6-7 states, "Be careful for nothing; but in every thing by prayer and supplication with thanksgiving let your requests be made know unto God. And the peace of God, which passeth all understanding, shall keep your hearts and minds through Christ Jesus." For that peace, I am truly thankful."
Ashley Turney, Account Executive — This year has come with many changes for me from moving to Bearden from Benton, Arkansas, changing jobs, and falling in love. With those changes, I realized that I wouldn't be who I am without my "foundation." First and foremost, I'm thankful to know my God's love and mercy. Secondly, my family and friends who have been with me through the ups and downs. My Mamaw (who has raised me since I was 4 months old), Clint Richardson (my fiancé), and his family have all been the glue to hold me together. I'm also so incredibly thankful for the opportunities that have been presented to me since I've moved here. My job and my co-workers have been so wonderful and have always allowed me the chance to grow as a salesperson and a person as well as be part of a team. They allow me to think outside of the box and bring new ideas to the table and for that I'm so thankful. This list also wouldn't be complete without the acknowledgement of my two dogs, Biggie and Lucy. Without them, my days off would be completely dull. I'm truly blessed.
Kaci Rudd, Account Executive — At 27 years old, I find there are so many things I am thankful for. First and foremost, I'm thankful for my Lord and Savior, Jesus Christ. Not only did he die for my sins and save me, he is also far more merciful than I deserve. I'm thankful for my HUGE family. God blessed me with the best mom and grandparents. I don't know what I would do or where I'd be without them.
I can't think them enough for their advice, always being there and showing they care. My boyfriend, Taylor, is one of my biggest blessings. He's helped me learn to love myself, lifts me up and encourages me in all that I do. I also have some pretty great friends. They know who they are! Taylor and I are so thankful for them and their friendship. God also blessed me with great coworkers and good job. We drive each other crazy half the time, but we're a family and I wouldn't have it any other way. A few more things I'm thankful for that I feel we/I sometimes take for granted are my health, home, food/water and our country. Psalm 69:30
Sponsor Content
Comments