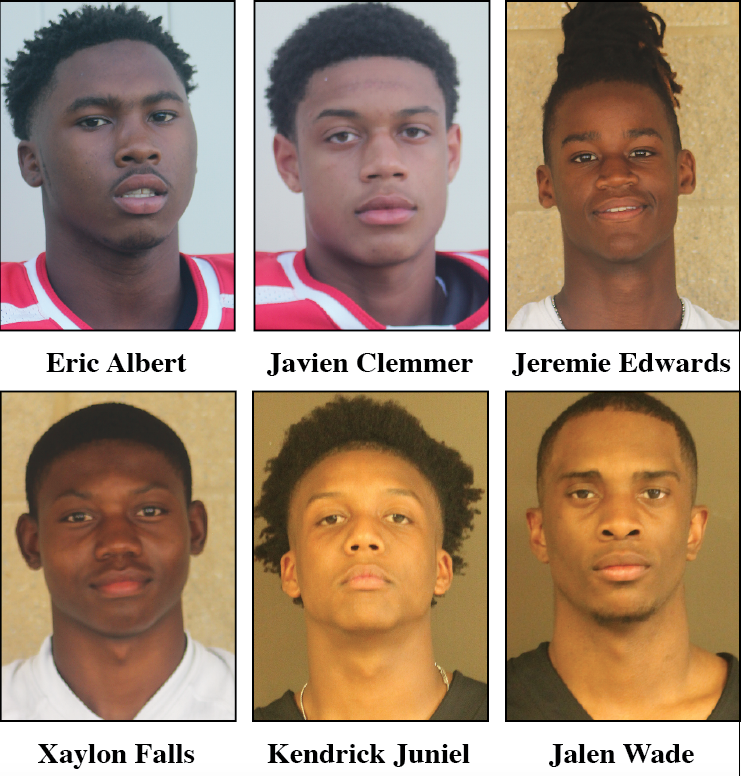 CAMDEN — The Camden News has released its Week 4 Players of the Week.
The "Players of the Week" feature is sponsored by Farmers Bank & Trust.
A combination of statistics, impact and coaches' nominations are taken into consideration to determine the Players of the Week.
This week's Players of the Week consists of three seniors and three juniors from Ouachita County.
Junior wide receiver Javien Clemmer had over 150 yards and three touchdowns last week in CF's 26-21 win on the road against Hot Springs Lakeside. Two of Clemmer's touchdown receptions came on third downs and were both over 50 yards against double coverage.
CF senior linebacker Eric Albert had five tackles and reeled in the game sealing interception against Lakeside with just over a minute left in the contest.
Harmony Grove's Jeremie Edwards had 11 tackles and scored a 60 plus yard fumble recovery in HG's 68-14 win on the road against Bismark last week.
H.G. Xaylon Falls tallied 11 tackles on defense and also scored three rushing touchdowns and two, two-point conversions.
Bearden's Kendrick Juniel and Jalen Wade were nominated by their head coach for their efforts on both sides of the ball against a tough Fordyce squad.
Honorable mention
H.G.'s Dade Turner tallied 11 tackles on defense against Bismark.
CF's Logan Robertson was 15/24 for 250 yards and four touchdowns.
CF's Matthew Pouncil had two big sacks against Hot Springs Lakeside.
CF's Jaden Bates scored on a 52 yard screen pass and caught a two point conversion.
HG's Damion Daniel scored on a 73 yard rushing touchdown.
HG's Mecca Arnold scored two rushing touchdowns in the first quarter.
Sponsor Content
Comments