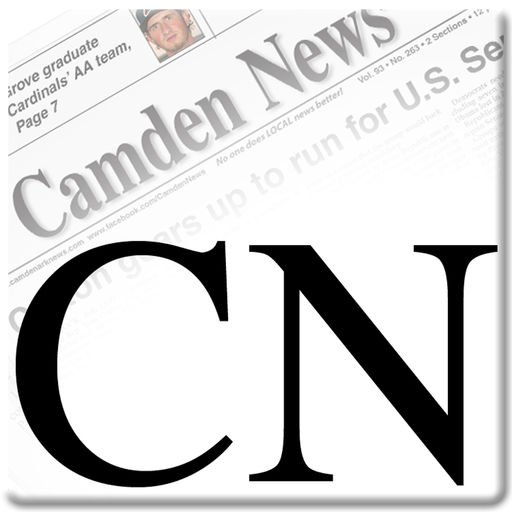 CAMDEN — The Camden News welcomes veteran journalist Caleb Slinkard to the staff as its new leader of the editorial department.
Slinkard joins the Camden News after the departure of 12-year CN employee and former managing editor Tammy Frazier and will serve as a regional editor for the Camden News and El Dorado News Times.
In addition to the Camden News, Slinkard is also serving as the managing editor of the El Dorado News-Times, where he has been since July of this year.
"I've been in El Dorado now since mid-July," Slinkard said. "I have really found Arkansas to be opening and welcoming. Everyone is really receptive to the things I am trying to do here, so I'm really excited. I'm looking forward to bringing quality community news and helping to strengthen journalism through out the region."
Slinkard is a native of northeast Texas, but grew up in the Dallas-Fort Worth metro area. He attended Texas A&M University-Commerce, where he studied journalism and political science.
"It's a great school, a great journalism school," he said. "I've always wanted to do journalism, always wanted to be an editor, reporter since I was a little kid."
He worked at The East Texan, A&M-Commerce's school newspaper, and hosted a radio show on the local NPR affiliate station, 88.9 FM KETR. In 2011, as a junior in college, Slinkard began working as a page designer at the Greenville Herald-Banner in Greenville, Texas.
He worked his way up there, moving from page designer to reporter to weekly editor. At the end of 2012, Slinkard was elevated to editor-in-chief of the Herald-Banner where he stayed until 2015, when he moved to The Norman Transcript in Norman, Oklahoma to work as the daily's executive editor.
Slinkard has enjoyed a decorated career in journalism. When he was at The Norman Transcript, he was recognized three years in a row under his leadership with the Oklahoma Press Association's Sequoyah Award, awarded to the top papers in the state in circulation-based divisions.
"That was a really good reflection on my staff and the work they did," he said.
The most meaningful career experiences for Slinkard, though, are the stories he gets to tell. In Norman, he covered a Christmas bicycle drive held by University of Oklahoma employees in memory of a woman who had died. It was a typical holiday feature story – bikes donated to children for a good cause.
"And then the woman's daughter called me from California the next day – it's a voicemail I still have in my phone – just thanking me for the piece, thanking me for honoring her mother and keeping that legacy alive," he said. "It was just a really touching moment, and it was a reminder that we have the ability, if we are thoughtful and we do our jobs, to really have a lasting impact on people. Those are the stories, the reasons, why I do this, why it matters to me."
Slinkard said he feels that community newspapers can act as "the soul of a city."
"Everybody pulls from community news; the stories all start here," he stated. "We tell stories nobody else tells; we cover things nobody else is going to cover, and they're important things, important stories to tell – accomplishments, holding people in power accountable … Our whole system of government is based on this concept that an informed and engaged constituency can elect people to make decisions for themselves and newspapers are a cornerstone of that."
Slinkard shared his excitement for the future and said that he looks forward to the region working together to bring the best product it can to readers around southwest Arkansas.
"I feel like the things we are trying to do here will have a positive impact on Camden and El Dorado newsrooms as we work together and use our resources," Slinkard stated. "The readers will see the benefits."
This story includes reporting by the News-Times Caitlan Butler. Caleb Slinkard can be reached at 870-862-6611 or [email protected]
Sponsor Content
Comments