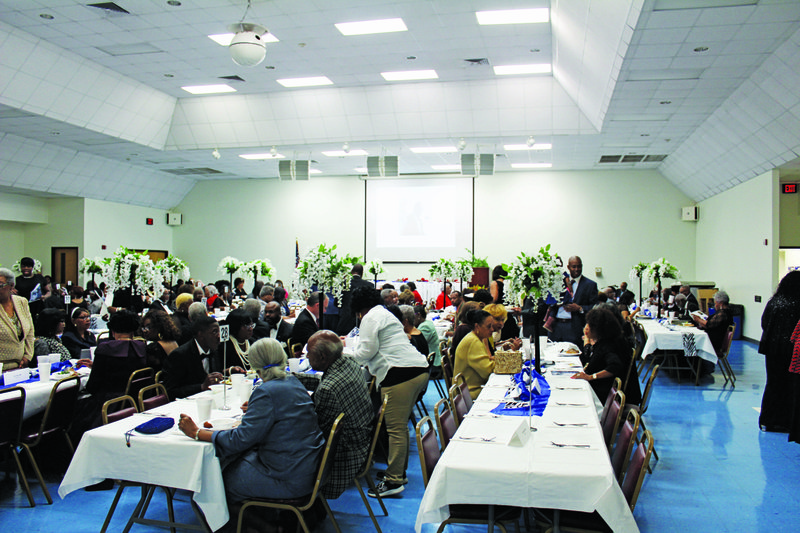 CAMDEN — The Outstanding Women of Distinction of Southern Arkansas Inc. will host its annual banquet on Saturday. This year the event will be dedicated to former and late OWOD President Mary Sue Bennett.
The event will recognize six public servants and will begin at 6 p.m. on Saturday at the Camden Fairview High School. Guests will be served dinner catered by Woods Place.
OWOD is a private, non-profit organization formed to recognize community leaders, women in particular. The group was formed to recognize women who have made extraordinary strides in the fields of education, civil rights, domestic enrichment, humanitarian and entertainment.
Consisting of around 50 members, group has an extensive history in community activism. In fact, money raised from the banquet supports scholarships for area high school seniors and contributions to local entities such as the Women's Crisis Center, Rock and Read program and the American Heart Association. The organization also contributes to a college endowment.
"We look at all of the schools in our area to give out scholarships," OWOD President Essie Arnold said. "Anywhere from Smackover, to Sparkman, to Bearden as far away as Hope. We are all about giving back to our community."
OWOD will be honoring the following at this year's banquet: the late Irene McCullough Russ will be recognized with the Legend award in the field of Religion; Erma Brown will be recognized with the Living Legend Award in the fields of Civil Rights and Government, Loretta Wimberly will received the Living Legend Award in the field of Education and Rosie M. Williams will receive the Living Legend Award in the field of Religion.
Dr. Reginald Cooper will receive the Man of the Year Award and Robert White will be the Milestone honoree.
Entertainment will be provided by Ms. Nicky Parrish of Little Rock.
For more details and ticket purchases contact one of the members of OWOD or call 818-2200.
Sponsor Content
Comments