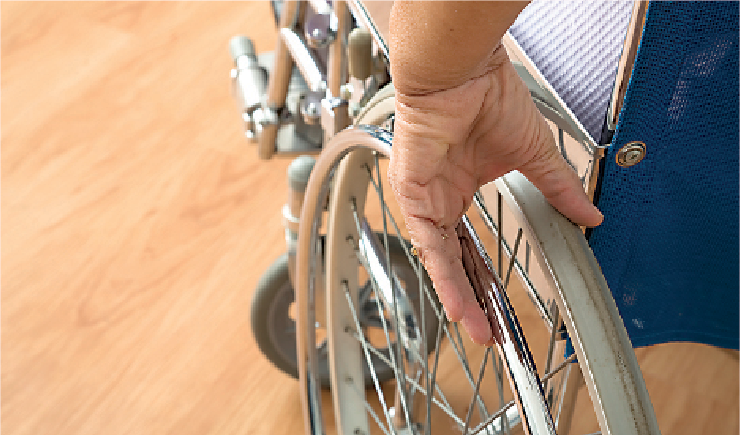 CAMDEN — One billion.
That is the estimated number of people with disabilities world wide. Yet, the unemployment rate among those with disabilities is twice as high as the unemployment rate of people without them.
Alarming.
However, more attention and education is being dedicated to combat this issue on a national level. October is National Disability Employment Awareness Month and the Camden News was able to sit down with LaDonna Fusilier, Business Engagement Representative for Arkansas Rehabilitation Services to learn more about the efforts being made to help decrease unemployment among those who struggle with disabilities.
The U.S. Department of Labor has announced "The Right Talent, Right Now" as the theme for the 2019 National Disability Employment Awareness Month. This year's theme emphasizes the essential role that people with disabilities play in Arkansas and America's economic success, especially in an era when historically low unemployment and global competition are creating a high demand for skilled talent.
ARS has several location across the state with the nearest to this area being located in El Dorado. In addition to a centralized location, ARS has counselors throughout the south.
ARS is a state agency that provides services to individuals with disabilities," Fusilier said. "We help them maintain and sustain competitive employment by helping them to get job ready. Most of the time, a lot of our clients are already ready to work."
Fusilier shared that clients will have to meet an eligibility requirement that determine the clients' needs.
"We offer a lot of different services to try and help our clients get back to work," Fusilier stated. "Sometimes they may need help getting eyeglasses, hearing aids, medicines or a deductible paid for a back surgery or something like that. Even for things like carpal tunnel. We look into ways to help them get back to work... Then there are hidden disabilities like high blood pressure, diabetes or psychological issues... Not all clients have ailments that you can see."
ARS District Manager Kensel Green echoes Fusilier sentiment and encouraged people to get in contact with ARS when they are unsure if they are dealing with a disability.
"When a lot of people hear the word 'disability' they get scared," Green explained. "They start thinking about the visible things but disability can be anything from depression to anxiety. A disability can be anything that interferes with a person's ability to do their job. So we want to encourage people to reach out to us instead of just thinking there's no help."
ARS works with a lot of other entities such as the Workforce Department, Economic Development, Adult Education and Camden's own Ouachita Enrichment Centers.
"Through our WIOA program we get to work with partners throughout the state and Ouachita Industries is a great partner that we have here in Camden... We go into the workplaces and offer our services to those employees that have those underlying issues that need an accommodation to stay at work."
Some of ARS's other partners include JB Hunt, Tyson, Walmart and TJX. Fusilier also talked about a newly established organization in Arkansas that allows for different businesses through out the state to come together to learn more about employing people with disabilities: the DisabilityIN. Not only do they talk about how their businesses are becoming more inclusive, but they share what they have learned with other business. She shared for example how JB Hunt is using mechanisms in their trucks to accommodate an employee that may have a disability.
Fusilier said that there is usually a summit that invites all of the business to come out and listen to the success stories of people that have gone through the ARS program and that the organization is working to make the next summit "bigger and better."
Fusilier encourages business to contact ARS as well and emphasized how important disability etiquette is. She shared a story of one of her wheel-chair bound clients who has cerebal palsy was taken by a family member to a job interview.
"When the interviewer came out she went right to my client's sister who had taken her to the interview and shook her hand and said, 'Hi, my name is such and such. Are you ready for your interview.' The sister told the interviewer that she wasn't the one there for the interview, the interview was with her sister who was in the wheel chair. That hurt my client because the interviewer just looked right over her. So just learning the proper etiquette can go a long way."
Fusilier said clients come to ARS looking for different types of employment.
"It's not always about getting hired by the big businesses," Fusilier explained. "Sometimes employees just want to do the little things like come in and clean up or bag your groceries. Some of them can't do a lot of lifting so they may want to come in and do something where they can sit work at the desk and do paperwork. We get some that have went to school and gotten degrees. A lot of them go to welding school and like to be hands on and a lot of the women in particular want to do cosmetology."
Fusilier said its hard for people with disabilities to get jobs even after they have obtained a degree or certificate because employers haven't been trained to do so.
"Its more about the employers knowing how to navigate and deal with the clients," Fusilier said. "There are a lot of ways to come around and be more inclusive as opposed to just automatically saying no just because a client is not fitting in the box of what they are used to... Sometimes our clients make the best employees because they come to work and they will stay as long as you want to and are happy just to be able to say they have a job."
Fusilier said the majority of the younger clients work to get off of disability while the older clients work to supplement their income. Once they have maintained employment for 90 days, their case is closed. Some of the clients chose to stay with ARS while other move on to other jobs. Fusilier recounted one of her very first clients that struggled getting a job and then ended up finding one on his own after help from ARS.
"One of my very first clients got a job through ARS and he was so apprehensive about working," Fusilier said. "I interviewed my client and he was like 'I just want to work." I asked him what was his strengths and he said he didn't know. Then I asked him what were his weaknesses and he said he didn't like to talk about them in front of people. So I gave him a pen and a pad and asked him to go home and write down his strengths and his weaknesses and that was his homework. Once he realized everything he could do, he was ready. He got a job at a local grocery store and I called to check on him and he said he didn't really like it but he wanted to stay until he found something else. When I contacted him again to see if I could write a story about him he was happy and had found another job."
"It's our mission is to assist individuals with disabilities and empower them to become confident working individuals. Our focus is not on what someone can't do, its on what they can do. Then we work on the ways that we can enhance that."
Arkansas Rehabilitation Services will be hosting a Disability Employment Awareness Month celebration at the El Dorado Chamber of Commerce with a proclamation signing by Mayor Veronica Smith-Creer on Tuesday, October 29th at 10:30am.
Sponsor Content
Comments