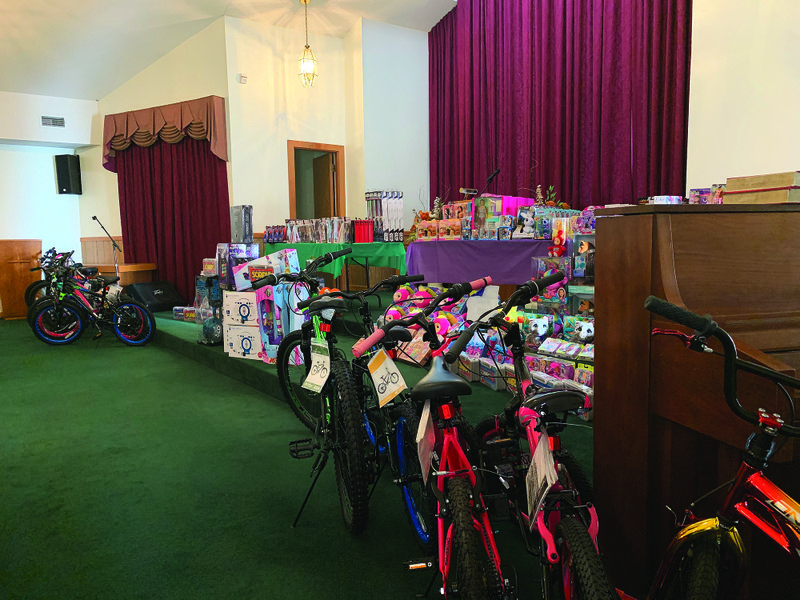 - Photo by Patric Flannigan
CAMDEN — New Starlight Baptist Church will have is annual Hallelujah Harvest Festival at 2 p.m. on Saturday. The church is located at 2780 Cash Road in Camden across from Cardinal Cafe.
There will be hayrides, bounce houses, popcorn, peanuts, snow cones, hamburgers, hot dogs, prizes, candy galore and the Great Gift Giveaway.
The Rev. Kelvin Simpson of New Starlight said that it is a blessing to be able to give to the community and that he is thankful to God and his church family for all of the work it has put into the project. Simpson stated that his church will have 12 bikes to give out this year and that the hope is to give out 20 next year.
"Last year we had a good time," Simpson said. "We are growing and God has been so good to us. This year we are able to give a little more. Even some of the children at the church wanted to pledge money to make sure we could give out more to the community. That's what this is all about. Jesus said 'Whatever you do to the least of these, you have done unto me.'
"We want to give back because the ministry isn't just inside the church. So we want everybody in the community to come out and get a toy for the kid and eat some food. We are just going to have a great time in the Lord. I know what its like to have a holiday without a toy. So now, that we have an opportunity to give we have to do so."
Sponsor Content
Comments