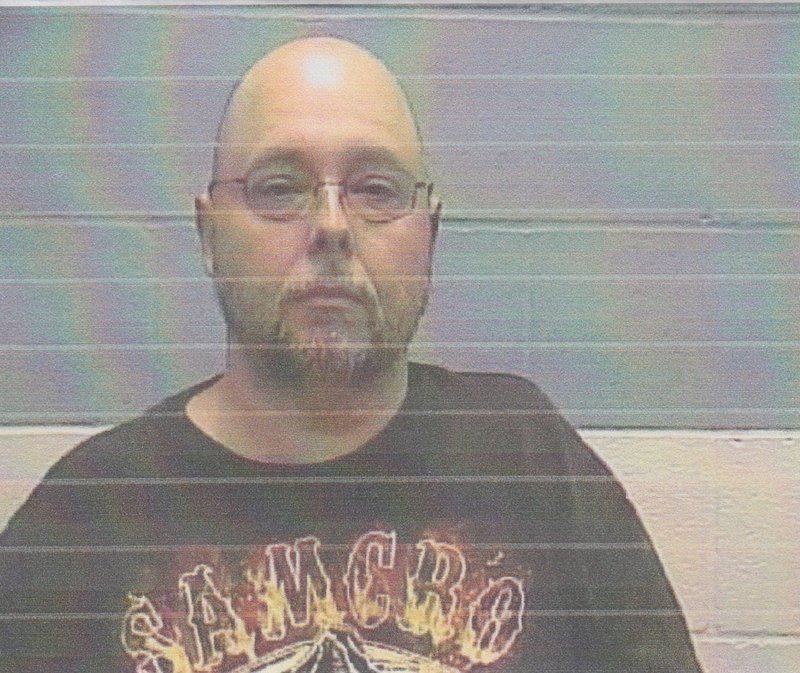 CAMDEN — By BRADLY GILL
News Editor
A Camden man was sentenced to three years in the Arkansas Department of Corrections along with an additional $20,000 fine on 20 charges of possession of possession of child pornography charges.
Scott Tedder faced up to 200 years in the Arkansas Department of correction. A jury delivered the verdict Tuesday afternoon along with the sentencing recommendation.
In their case against Tedder, prosecutors Jeffrey Rogers and Phillip Stone relied on the testimony of Arkansas State Police Cyber Crimes Agent Brandon Lofton. Lofton was the agent responsible for searching Tedder's hard drive after they were confiscated in a search that was aided by the Arkansas State Police Cyber Crimes Unit.
Police were first notified of the crimes after the National Center for Missing and Exploited Children received a tip that images containing child pornography was uploaded to Google Drive.
The state's case proposed that Tedder had to manually upload the images. Tedder's IP address was logged as having uploaded the images. Tedder's attorney Eugene Bramlett countered that while the images were contained on Tedder's computer, Tedder had no knowledge of the contents.
"Ladies and gentlemen, the proof is that Mr. Tedder, on all 20 counts, knowingly possessed or viewed this images that you have before you depicting a child engaged in sexually explicit conduct," Stone said in the closing arguments before the guilty verdict was read. "There's just no doubt when you look at those photographs what they are. I ask you to return a guilty verdict on all accounts."
Bramlett closed with once again stating Tedder was not aware of the contents of the files and pointed to the fact that he remained calm when police raided his house as evidence he was not guilty.
Rogers countered that Tedder remained calm because, "he knew his goose was cooked."
After deliberating, the jury returned guilty verdicts on all 20 counts.
In the sentencing phase of the trial, the prosecutors called one witness: George Wilson, health services administrator for the Arkansas Department of Correction.
Wilson affirmed that the ADC had an adequate facility to take care of Tedder, who is confined to a wheelchair due to muscular dystrophy. Tedder will stay at the Diagnostic Facility in Malvern for the duration of his sentence and will not be admitted to the general population of the ADC.
For defense witnesses, Tedder, his father and his certified nursing assistant (CNA) were called to the stand.
Tedder said that he had been diagnosed with muscular dystrophy at birth and that he had been in a wheelchair since the age of 17.
"I have Becker's Muscular Dystrophy, which my life expectancy doctor's have always told me around 50," Tedder said. "Unfortunately, I'm 48. I have no use of my legs, of course, for a long time. I have no use of my left arm… My CNA I've had working for nine years now. She has to do every single thing I need."
Tedder's father and CNA both described the amount of care that Tedder needed such as feeding and hygiene, as he is unable to perform the activities himself.
Prosecutors had no questions.
" You have the duty and the responsibility how serious you as jurors find this conduct to be," Rogers told jurors during the closing arguments for sentencing. "You consider all of what you've already heard about these horrible graphic images of kids. We all read about it. We hear about it. You're the ones that decide how serious is that in Ouachita County Arkansas. It's easy to be swayed by Mr. Tedder's disability. I feel sorry for him. I know you feel sorry for him. But as I said before, as long as there are the Mr. Tedders in the world out there, people are going to exploit children."
Bramlett appealed to the jury with the words of Abraham Lincoln.
"All I can ask you to do at this point is show a little mercy," he said. "My favorite historical figure Abraham Lincoln said, 'Judgement must be tempered with mercy.' There's nothing wrong with that."
After deliberation the jury returned a sentence of three years and a $1,000 fine on the first count and a $1,000 fine on every subsequent count.
Tedder will be eligible for parole in six months and will serve his sentence in the diagnostic unit in Malvern. He has 30 days to appeal.
Sponsor Content
Comments