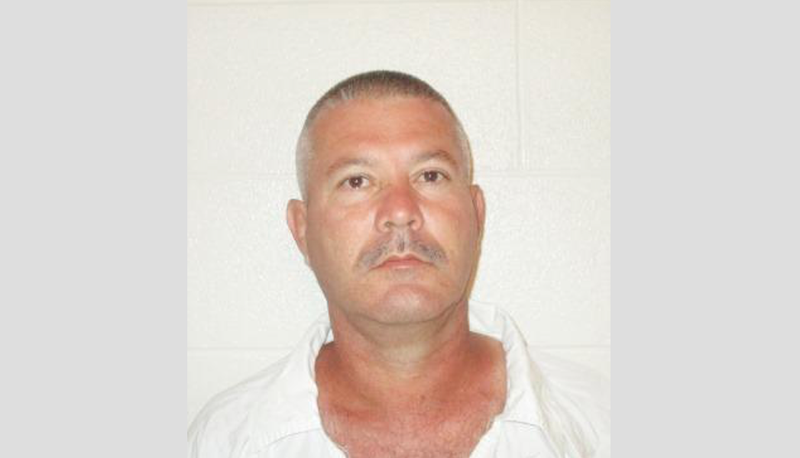 Calvin Adams - Photo by Arkansas Democrat Gazette
CAMDEN — Authorities are searching for a 49-year-old inmate who was serving a life sentence for capital murder after he escaped from a prison in east Arkansas.
Authorities said Calvin Adams escaped from the East Arkansas Regional Unit in Brickeys, about 30 miles southeast of Forrest City. He was discovered missing after officials conducted a unit-wide count, according to a statement released Monday morning by the state Department of Corrections.
Department spokeswoman Dina Tyler said she couldn't immediately confirm when authorities first noticed Adams was missing. She said she was first notified shortly after 5 a.m.
Adams pleaded guilty in 1995 to abducting and fatally shooting 25-year-old banker Richard Austin and injuring his pregnant wife. He received a life sentence without the possibility of parole.
In 2009, Adams and another convicted murderer, 33-year-old Jeffrey Grinder, left through the Cummins Unit's front doors after donning identification cards and prison guards uniforms, according to previous Democrat-Gazette reporting.
After walking out of the facility, the two fled in a car that had been left at the prison as part of a tobacco distribution ring.
The escapees reportedly knew the car was going to be there, with a key inside, according to Ted Murray, who was then the chief of Hornell, N.Y. Adams and Grinder were caught there several days after their escape.
Sponsor Content
Comments