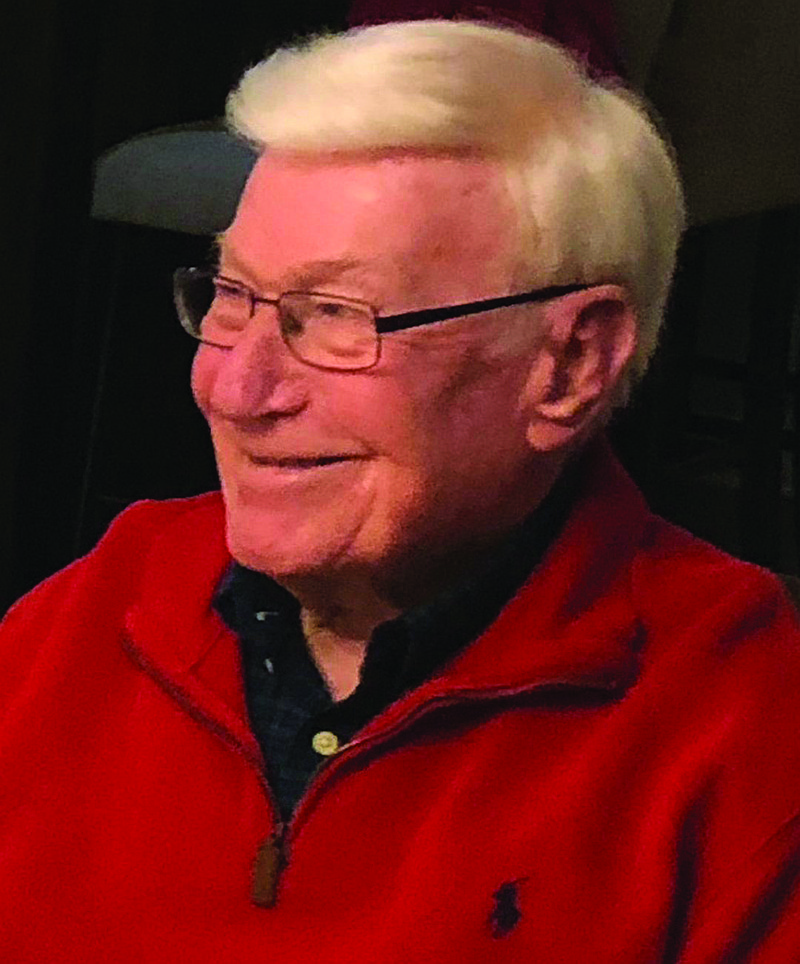 CAMDEN — BOBBY BURTON
Bobby Gene Burton, aged 85, of Pine Bluff, Arkansas passed away April 9, 2020 surrounded by his beloved family. Burton was born in Camden, Arkansas November 20, 1934 to the late Dock William Burton and the late Ada Belle French Burton, the fifth of six children.
He graduated from Fairview High School in Camden in 1952 and, upon graduation, began working for the F. W. Woolworth Company in Camden where he met Daisy Stinnett, whom he married June 14, 1957. Daisy liked to say that he found his million-dollar baby in a five and ten cent store, borrowing from a famous song title.
Burton was drafted into the army in 1957 and was stationed at Fort Gordon, Georgia and Fort Riley, Kansas. In 1961 he was called back into active duty during the Berlin Crisis and was stationed at Fort Benning, Georgia.After attending telegraphy school in Pueblo, Colorado, Burton began working for the St. Louis and Southwestern Railroad (Cotton Belt) and held several positions including chief clerk of purchasing. Burton retired from the railroad in 1996 following 40 years of service.
A life-long and devoted Methodist, he was a member of Good Faith Carr United Methodist Church in Pine Bluff. He enjoyed many roles in the church through the years including singing in the choir, serving as liturgist, and teaching Sunday school. Fellow parishioners were accustomed to seeing him serve as usher, often head usher, most Sundays.
Burton had a passion for music—particularly, southern gospel, country and western, jazz, and anything "lively." He had no formal musical training but learned to play the piano by rote and by ear. On special occasions, he would delight both children and adults with his spirited boogie-woogie renditions. Burton had a great fondness for cars and was known for always keeping his vehicles immaculate. He had an uncanny eye and was able to identify the make and model of almost any domestic car from the 1930s through the 1980s. A reliable handyman, he could fix most anything. He liked taking old and broken objects and restoring them to their original beauty. Burton had a deep love for animals, an appreciation for nature's beauty, and was grateful for the smallest of things. He will be remembered for his kind and gentle spirit.
In addition to his parents, Burton is preceded in death by two sisters, Ernestine Johnston and Marjorie Mullins; and brother, Doyle Burton. He is survived by wife, Daisy of Pine Bluff; two children, Gregory Burton (Jeanie) of North Little Rock and Diane Selman (Jeffrey) of Greenbrier; two sisters, Catherine Griffis of Pine Bluff and Melba Bradshaw of St. Louis, Missouri; as well as many nieces and nephews. Due to COVID-19 concerns, a private graveside service was held April 13, 2020 at Missouri Cemetery near Chidester. The family looks forward to gathering with family and friends for a memorial service to celebrate Burton's life at a later date. In lieu of flowers, the family requests that memorials be sent to Good Faith Carr United Methodist Church, 3703 Ryburn Road, Pine Bluff, AR 71603.
Sponsor Content
Comments