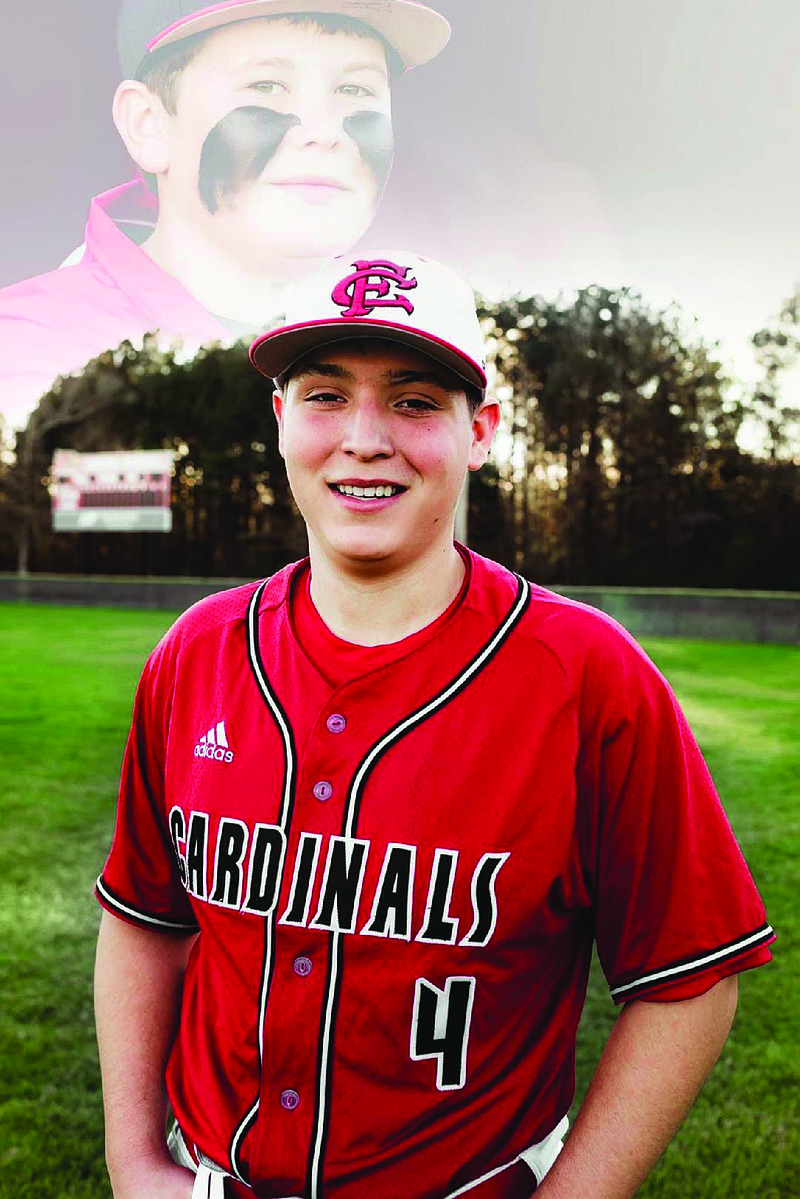 CAMDEN — NAME: Riley Klober
SPORT: Baseball
SCHOOL: Camden Fairview
JERSEY: 4
BEST MEMORY:
I would say my favorite memory/game was when we played at Magnolia, my junior year. We beat them and Coach Keith was thrown out for fighting for our team. Coach Keith got us fired up and the energy after that moment was something I've never experienced.
PERSONAL GOAL(S)FOR THIS SEASON:
My personal goals this year were to become a leader on my team, earn all-state and all-conference honors, and be named the team's MVP. My ultimate goal was for my teammates and I to finish in the top 4 in conference and advance through the Regional tournament to the State tournament
FAVORITE TEAMMATE AND WHY?
I have enjoyed everyone I have played with. Miguel Fuentes holds a special place in my heart. He always made everyone laugh and was by far the happiest person on the team. He loved the game and was a light for everyone. I have also really enjoyed playing with Gunnar Branch and Logan Robertson, they always make me laugh and push me to be better. I really appreciated how John Dawson took me in when I was a freshman.
SOMETHING YOUR COACH HAS TAUGHT YOU THAT YOU WILL REMEMBER IN LIFE?
My coaches throughout my high school career have always encouraged me to be a good role model on and off the field.
WHAT HAS REPRESENTING YOUR SCHOOL/CITY MEANT TO YOU?
I was proud to wear the Cardinal jersey and represent all the cardinal baseball players who have worked hard and given so much to the program. It is a good feeling being able to be part of a family and know I am always a cardinal.
FAVORITE HOBBY BESIDES SPORTS?
I enjoy spending time with my family and crossfit.
FAVORITE PRO ATHLETE AND WHO?
Andrew Benintendi because of his work ethic and his confidence
FUTURE PLANS (COLLEGE/ARMY/ETC)?
I plan to attend Southern Arkansas University and continue my baseball career and will study Pre-Health Biology. I will then attend medical school to pursue a doctorate degree in pediatrics
WHAT MESSAGE WOULD YOU LEAVE TO NEXT YEAR'S TEAMMATES?
Never take a day for granted, work hard every day and leave it all out on the field. You never know when it will be your last.
"Thank you to all my friends and family who have supported me throughout my career. Especially my parents who have always been there at every game."
••••••••••
Shining Seniors to be highlighted
The coronavirus pandemic has led to the cancellation of spring sports. Because of this, the Camden News wants to do its part to recognize those seniors in Ouachita County that were set to participate in the 2020 softball, baseball or track seasons. Students will be asked to fill out a questionnaire and attach a photo of them wearing their team's jersey/shirt. Email [email protected] to receive a questionnaire.
Sponsor Content
Comments