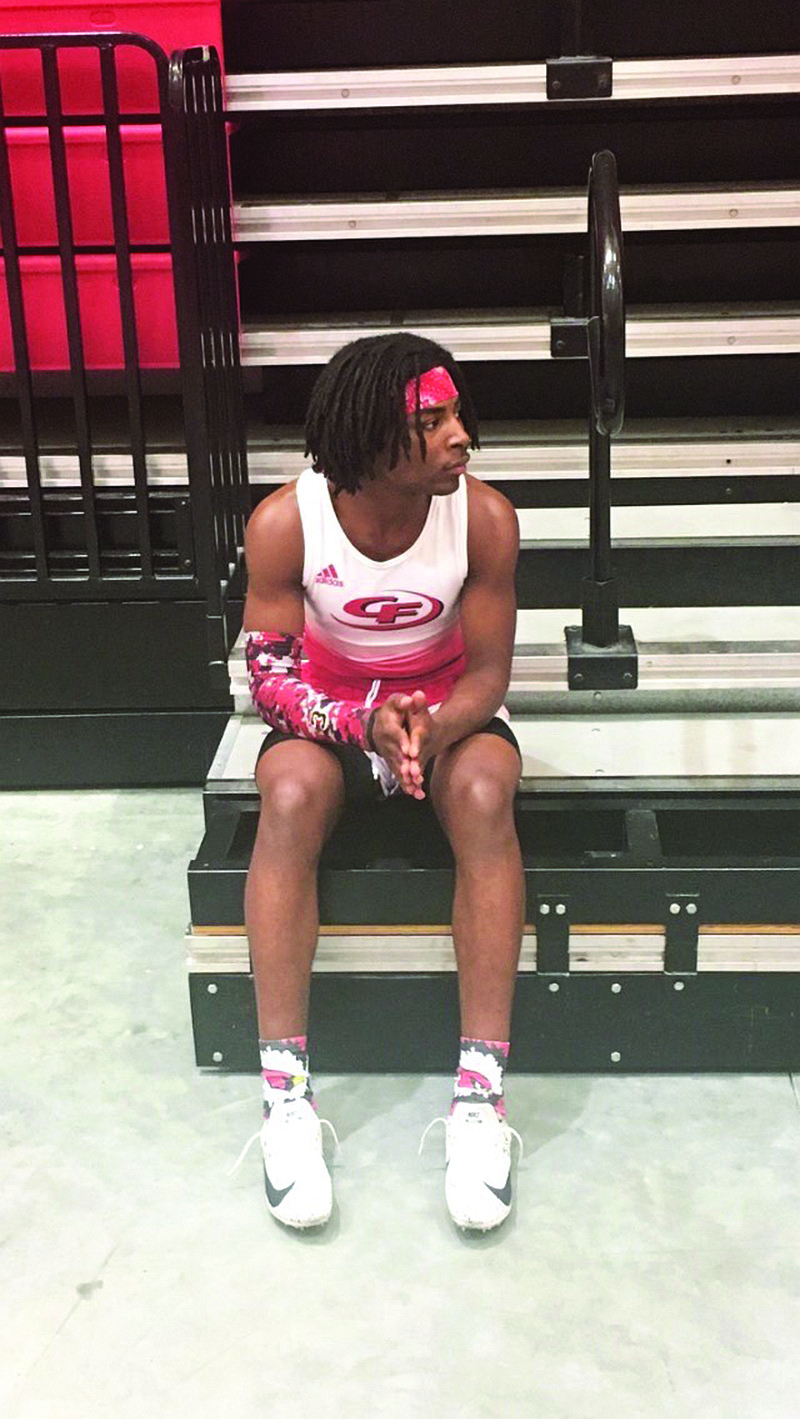 CAMDEN — SPORT: Track
SCHOOL: Camden Fairview
BEST MEMORY: My best memory from running track is feeling that sense of adrenaline when the stick is being passed to my hand.
PERSONAL GOAL(S) FOR THIS SEASON: My personal goal was to lower my time in the 400 and also make it to state and win then continue my running to the junior Olympics.
FAVORITE TEAMMATE AND WHY? I love all my teammates equally and enjoyed the time and hard work we spent preparing each other and ourselves for the upcoming track season. But if I had to say my favorite teammate would be my cousin Christian Williams because we're always there for each other before every event to make sure we do our best and also because he keeps me rolling with laughter before each one of my events. It's never a dull moment around him.
SOMETHING YOUR COACH HAS TAUGHT YOU THAT YOU WILL REMEMBER IN LIFE? "Easter, you have the potential to be great. Use your talent to better you, not harm you."
WHAT HAS REPRESENTING YOUR SCHOOL/CITY MEANT TO YOU? Representing Camden Fairview High has meant everything to me. I cherish each and every moment that I've gotten to put on that uniform with Cardinals in bold black letters. There's nothing I wouldn't do to suit up and be a Cardinal once more.
FAVORITE HOBBY BESIDES SPORTS? In my spare time, I like to read books. My favorite book of all is the Bluford High Series by Anne Schraf
FAVORITE PRO ATHLETE AND WHY? My favorite pro athlete would have to be Larry Bird. He showed sportsmanship and that the game of basketball was more than a gme, it was his story.
FUTURE PLANS (COLLEGE/ARMY/ETC)? I plan to continue my education at the University of Arkansas at Pine Bluff where I will major in music education and minor in business management.
WHAT MESSAGE WOULD YOU LEAVE TO NEXT YEAR'S TEAMMATES? Enjoy high school while it last. Enjoy every moment that you get to spend with friends or your siblings but what's most important is to take your education serious. Treat everyday of high school like it's your last and always remember: We're not number five, not number four, number three, number two,... We're number one. GO BIG RED!!!
Sponsor Content
Comments