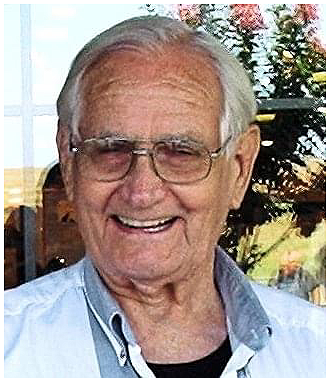 CAMDEN — RAYMOND MARKS
Raymond C. Marks passed away on Tuesday, July 28, 2020 - two months before his 100th birthday. Raymond was born in Camden, Arkansas and served in the U.S. Navy "Seabees" overseas from 1942 to 1945. He graduated from Ouachita Baptist College in 1950 and later moved his family to Fort Worth, Texas, where he attended Southwestern Baptist Seminary and became pastor of several Baptist churches. Raymond later moved with his wife, Mary Alice, to Green Valley, Arizona and owned a real estate company.
In the 1980's, Raymond and Mary Alice relocated to the Dallas area and he held a number of sales and computer-related positions.
He was preceded in death by his parents Carl and Naomi Marks, sister Carlene Smith, brother Cyrus Marks, wife Mary Alice and daughter Paula Wehrenberg. Surviving him are sister Lois Hodges of El Dorado, AR, brother Ivan of Austin, TX, sons Richard of Rockwall, TX and Robert of Carrollton, TX, daughter Donna Gallagher of Tucson, AZ nine grandchildren and many great-grandchildren. The family will honor Raymond privately at this time.
Sponsor Content
Comments