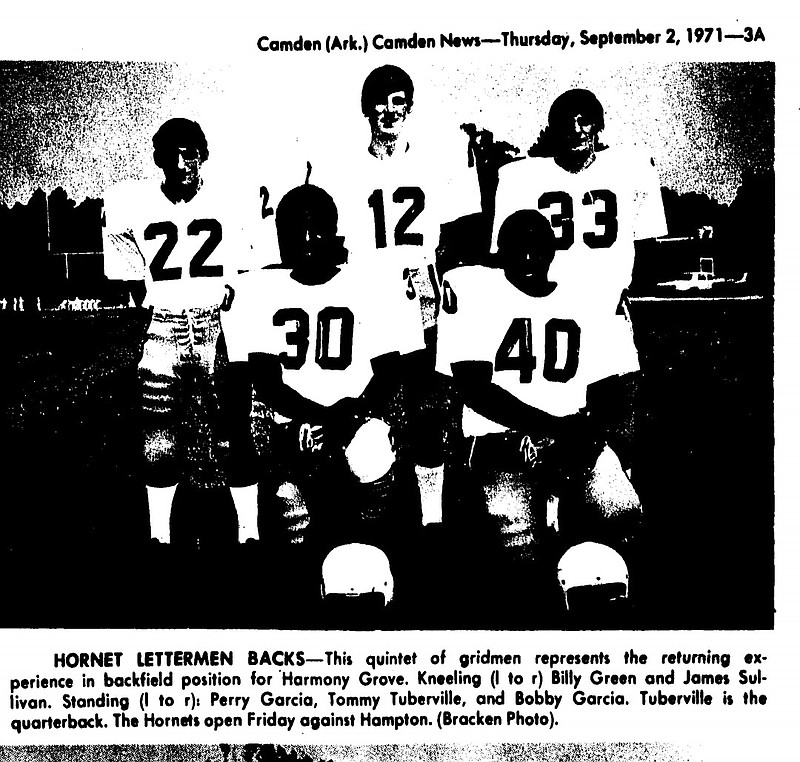 CAMDEN — By Bradly Gill
News Editor
Camden native Tommy Tuberville defeated Jeff Sessions in July for the Republican nomination for an opportunity to represent Alabama in the United States Senate seat. But before he entered politics, and even before he assumed a coaching position at Auburn University, he spent his childhood in Camden and started his path to fame.
Bobbie Tuberville, Tuberville's aunt by marriage said, "He was about 2 to 3 years old when I married into the family. He was the apple of everybody's eye. He was just the cutest little thing.
"He could talk. He could carry on a conversation at a very early age. Very lovable."
Bobbie said that even as a toddler Tuberville was involved in athletics, as he watched his father referee basketball.
"His dad was a referee-basketball. At the basketball games people would say 'That's my daddy'"" teasing the young Tuberville, she said.
"That's MY DADDY!" was the reply of the protective tike, according to his aunt.
"It was something real funny, she said. "He was a cute little boy. I babysat with him many times, we lived just a mile apart. He just grew up with my kids, playing with them."
Bobbie also said an oft-told tale of Tommy involved his escapades one morning which gave his mother quite a scare.
"One morning his mom heard all these horns out on the highway. The highway was in front of there house; it was only a two lane at the time. She said she went running out there, and he had gotten out in the middle of the highway and he had gone up a little ways and had all the traffic stopped."
Tuberville's campaign website says he began his football career playing for Harmony Grove High School. He went on to attend Southern Arkansas University, where he majored in Education and was a letterman as free safety for the Muleriders. Tuberville also played two years on SAU's golf team.
A 1971 article in the Camden News details that start of that Hornets season and states that, "Quarterback Tommy Tuberville has been having some shoulder problems and he is a key to the offense as no other signal caller is available with experience or ability."
Bobbie said, "He became a coach and just went from small colleges and kept climbing until he went to Auburn."
Bobbie said she's happy that her relative could occupy a U.S. Senate seat.
"It feels good. We got used to him being popular there at Auburn. This is quite a thing for us old country folks."
Sponsor Content
Comments