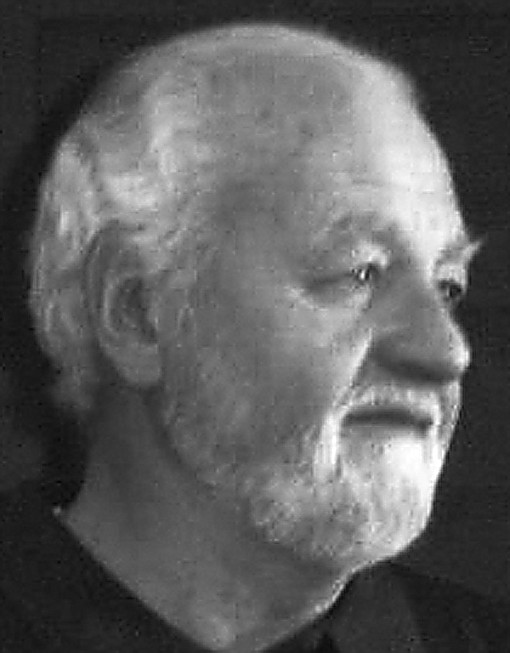 CAMDEN — JERRY SANDERS
On August 13, 2020, Jerry Sanders, beloved husband of Jan (Janie) Marie Howe Sanders, devoted father of Michael Layne Sanders and R. Michelle Sanders Christen, loving 'Pop' to Lance P. Howe, left this earth and is now at home with his Lord, Jesus Christ. Born on December 30, 1933 in Camden, Arkansas, he is survived by his identical twin brother, John Sanders of Camden, Arkansas and cousin Fred Hester of Sherwood, Arkansas. He was preceded in death by his parents Robert and Mary Lynn Sanders; his brothers Gordon Sanders, Jack Sanders, Robert (Bill) Sanders; and sisters Sue Sanders Diffie, Bobbie Sanders Buckler, and Virginia Sanders Hood. Jerry treasured his extended family of nieces and nephews in Arkansas, Louisiana, Illinois, Indiana, Idaho, Tennessee, Virginia, and Mississippi.
In addition to his wife, son, daughter, brother-in-law, brother & cousin, Jerry is survived by three granddaughters, T. Nicole Sanders & Emily Sanders Gleason of Conway, Arkansas, Rhiannon Beard Thompson of Longview, Texas, and one grandson Kendall M. Beard of Greenbrier, Arkansas. He leaves his precious great-grandsons Kye Beard, Silas Sanders-Copeland, and Davis Gleason who will very much miss their Papa.
Jerry served his country in the United States Army during the Korean War with a Top-Secret clearance. He was also an avid, multi-sport Razorback fan. As a child of the traumatic era dubbed "America's Great Depression", and with a widowed mother to help support, Jerry began a long and arduous climb toward the pinnacle of the construction industry in his home state. From 1952 to 1963, Jerry demonstrated a tenacious determination to achieve a university level education despite the odds against it. He enrolled in the engineering program at Southern State College in Magnolia, Arkansas and then transferred – graduating with degrees in Art and Architecture from the University of Arkansas in Fayetteville. Jerry began his building career as a laborer on projects ranging from bridge and pipeline construction to a ten-story dormitory building–also functioning as an engineering aid doing field survey work, interpreting air survey maps. After graduation, Jerry practiced architecture in Fayetteville, AR, Newport News, VA and Memphis, TN, then returned to Arkansas in 1966. Along with his twin brother, also an architect, Jerry opened an architectural firm in North Little Rock, AR, and within two years had additional offices in Camden, Arkadelphia, and Conway, Arkansas. Always attracted to challenging work, in 1975, Jerry accepted the position of Arkansas' first State Architect taking on the responsibility of establishing design criteria, writing construction standards for all State-owned buildings, and overseeing the hiring protocol of design professionals by State agencies. From the outset, Jerry established an "open-door" policy for the office, and no one requesting assistance from him and/or his staff was turned away, nor was any challenge avoided. At first, the new office met resistance, but the industry's concerns were soon eased. While in public service, Jerry's influence in the construction industry touched many individuals, organizations, and businesses. His legacy remains in the State's various agencies, boards, committees and organizations, with the impact of his service both apparent, and respected. Jerry was in State government fifteen years—under five administrations—serving Governors David Pryor, Frank White and Bill Clinton. He was named Interim Director of Arkansas State Building Services by Gov. White. Jerry retired from State government in 1991 and from the practice of architecture in 2012—turning his boundless energy into a promising second career in abstract art. Having trained diligently under private art instructors, public school art teachers and university professors, over the years Jerry developed a unique style in concept and execution of building design and abstract art pieces. Presenting a mixed medium of skillful inclusion, he wove a spiritual presence into each and every piece of his work. His professional leadership, vivid canvases, biting humor, and loving spirit will be missed not only by his family but also by his many friends and peers throughout the State of Arkansas, and beyond.
In consideration of safety issues linked to the frightening Covid-19 pandemic, and valid concerns for the safety of Jerry's friends and family, there will not be a formal memorial service at this time. At his request, his cremains will soon be interred at Bethesda Cemetery in Senatobia, Mississippi and a celebration of his life by his family and friends will be held at that time. As this location is deep in Ole Miss Rebel territory, and in keeping with the 54+ year family rivalry, his cremains are encased in a custom Razorback urn. Jerry Sanders lived and died – an Arkansas Razorback! He was fond of 'misquoting' his favorite comedian, Lewis Gizzard, "I am Razorback born, Razorback bred, and when I die, I will be Razorback dead."
Jerry was an AIA Member Emeritus, a CSI Member Emeritus, and a longtime member of Pickles Gap Baptist Church. Aligning with his lifelong philosophy, it is requested that any memorials for Jerry be directed to the Pickles Gap Baptist Church Benevolence Fund, 2 Pickles Gap Road, Conway, AR 72032.
The family wishes to express their deepest appreciation to the Conway Regional Medical Center, its outstanding medical staff, and to Drs. Robert Rook and Tyrone Lee for their excellent services and compassionate care in responding to our loved one's needs. May God continue to anoint these healing hands and compassionate spirits.
Sponsor Content
Comments