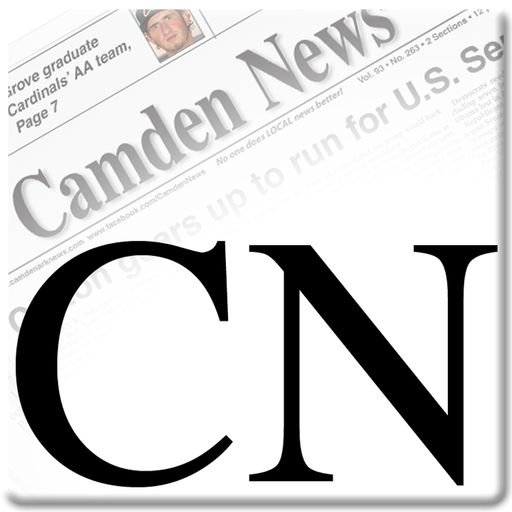 CAMDEN — Editor's note: This story has been corrected to reflect Bradshaw is facing allegations of sexual harassment
Editor's note: This is the second story covering a public hearing regarding a recommendation from CFSD Superintendent Fred Lilly to terminate the contract of Wayne Bradshaw after he was accused of sexual harassment by CFSD teacher Paige Mays in the fall of 2019.
The Camden Fairview School Board voted 5-2 in favor of a recommendation to reassign Bradshaw at the discretion of the superintendent under the same pay but not in an administrative position. Attorney Whitney Moore represented the CFSD while Christina Carr represented Bradshaw.
Because there were 18 different accounts and in an effort to give an accurate report to the public, the Camden News is breaking the meeting into several parts.
A critical issue during the hearing revolved around the details of how Mays' sexual harassment claims against Bradshaw were reported to former Camden Fairview Superintendent Mark Keith. Keith sent an email to CFSD employees in November saying that he would retire in January. In late November, the school board held a meeting and announced Fred Lilly - who was serving as the Deputy Superintendent at the time - as the acting superintendent. CFSD hired Lilly as the Superintendent during a regular scheduled meeting on Dec. 16.
Lilly shared that he became aware of the allegations in late October but Keith told him that he "handled it." When he was named the acting superintendent, the school board wanted him to look into the incident because they believed it had been "mishandled." Lilly looked in Bradshaw's personnel file and didn't find anything regarding the allegations. Carr asked if nothing being in Bradshaw's file was a good enough reason to believe the situation had been mishandled and Lilly explained that the school's policy is for documentation to be in the personnel file even if it was only a verbal warning. Lilly went on to say he spoke with CFSD Attorney Allen Roberts who turned the investigation over to third-party lawyer Gene Bramblett. Bramblett took statements from the witnesses involved and Lilly and Roberts reviewed them. After which, Lilly said he asked Roberts if he felt what Bradshaw was being accused of was against the law and Roberts replied 'yes'. Then he asked if what Bradshaw was being accused of was worthy of suspension and if it was enough for termination and Roberts replied "could be" to both. That is how he came up with the recommendation to terminate Bradshaw's contract.
Lilly said that he felt that Bradshaw's text and how he handled the dress situation were questionable.
Board member William McCoy pointed out that the CFSD sexual harassment policy supports Lilly's decision to seek termination of Bradshaw's contract because the policy states is based from what "the Camden Fairview School District deems as sexual harassment." Lilly said that he took into account the law and the CFSD policy while consulting with Roberts.
Carr asked Lilly why he wasn't more personally involved in the investigation and kept asking why he repeatedly spoke with Roberts before making decisions. Lilly responded that attorneys know the law better than he would.
"That's what we have attorneys for," Lilly replied. "I'm not a lawyer."
Bradshaw spoke about Keith's investigation during his questioning as well. He said that he was unaware Mays had any issues with him until Oct. 29 when Keith spoke to him. He said Keith said he did not text any of his employees just because he doesn't have that kind of rapport with them and advised Bradshaw that it would be best not to text. Keith added that he understood that Bradshaw would have to text on some occasions but to avoid using emojis and that as far as hugging, "keep your distance from Ms. Mays."
"He told me it was just an oral warning," Bradshaw said. "I just needed to be careful. He didn't tell me not to hug anybody."
Bradshaw said he called Mays and everyone in the office to the counselor's room and apologized in case he had offended anyone. He clarified that he did not mean anything sexual when he hugged them and did not mean to make anyone feel uncomfortable. The employees that were in the office told Bradshaw that they did not feel like he was being sexual at all and told him not to change how he treated them. Afterwards he contacted CFSD Assistant Superintendent Johnny Embry who is in charge of the Education Reflect Test Support System - a system that requires administrators to perform walk through and evaluate teachers - and asked if Mays and any other teacher that may have felt like he had a problem with him be removed from his rotation because he did not want them to feel like he was harboring any ill will in the event he had to give a critical critique.
Mays offered her take on Keith's investigation and the events that unfolded afterwards. She said that she contacted Keith after the hives incident in which she alleged Bradshaw offered to help rub cream on her. She stated that Keith came to the school to speak with her and told her to make a list of every incident they had talked about, provide a print out of the text messages and deliver them to him personally. Mays said that she did so within a day of their conversation and was led to believe Keith was going to inform the board about her concerns. She stated that Keith said he would speak with the school lawyers about it.
Mays said the office apology issued by Bradshaw happened about a week after she spoke with Keith and said she was so caught off guard by it that she responded, 'It's okay, I love you.'"
Afterwards she emailed Keith to let him know she was uncomfortable with the apology and how it was unexpected. She shared that Keith told her that he had spoken with the lawyers and was advised that since everything with Bradshaw was verbal then it "wasn't much they could do." According to Mays, Keith said he was going to speak to other district principals but before he did he resigned. She also said that Keith told her multiple times not to worry about it because Bradshaw was looking for employments somewhere else and that if he got another job it would all "blow over."
During the hearing, Carr questioned if Mays was even the employee that brought the allegations to the school board's attention by saying CFSD teacher Kimberly Smith was angry with Bradshaw for a couple of reasons. Carr asked if Mays had time to speak with her "friends" Smith and Whitney Moore to "get the story straight" before the hearing. She also questioned Smith about Bradshaw addressing her being tardy and asked if Smith ever said she would get her husband to take care of Bradshaw. Smith said she never did. Carr also stated that Smith had a reason to have a "problem" with with Bradshaw because was able to remove a student from Mays' room but unable to remove a student from Smith's room because he was at the 2.4 student max of students he could put in ALE. Carr also asked if it was true Smith bragged about Bradshaw getting in trouble during a Christmas party to which Smith also denied.
Carr questioned if Mays was mistaken Bradshaw for being interested in her and brought up pictures of Mays at a country club on Facebook as being contradictory to her claims about feeling ashamed that Bradshaw said he could see through her dress.
"You said you were mortified that he would say that he could see through your dress," Carr asked Mays. "Isn't it true that you're not modest because you've been to the country club in front of students that are employed out there? Why would you be so worried about your principal saying that dress is see through?"
Mays said that it was "different" because Bradshaw was her boss. Moore also helped clarify why Mays' was embarrassed by pointing out Mays took those photos with friends and wasn't intending for her boss to see them.
Camden News' Saturday edition will share more notes from the public hearing. The two previous articles regarding this hearing can be viewed at camdenarknews.com
Sponsor Content
Comments