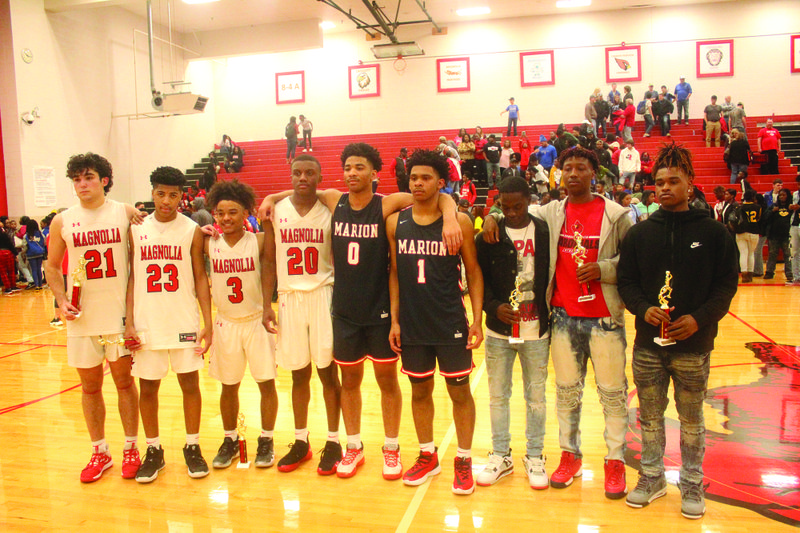 - Photo by Patric Flannigan
CAMDEN — 2019 Boys All Tournament Team
The 2019 Camden Fairview Holiday Class Boys All Tournament team was announced after the boys championship game. The MVP was Magnolia's Derrian Ford with Ben Lindsey (Magnolia) winning the coach's award.

Pictured from left; Kyle Carver (Magnolia), Colby Garland (Magnolia), Adrien Walker (Magnolia), Ford (Magnolia), Detrick Reeves Jr. (Marion), Makyi Boyce (Marion), Keyonte Coleman (Nevada), Christian Strahan (CF) and Javontae Pearson (Nevada).
Not Pictured: Jarmel Love (El Dorado), David Moore (McGehee) and DeMarius Manning (McGehee).
Sponsor Content
Comments