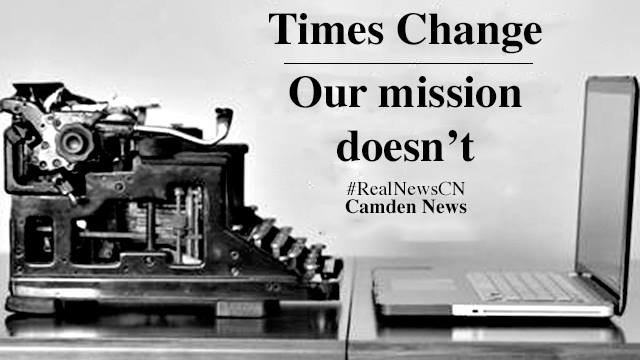 CAMDEN — By the Camden News Editorial Board
One hundred years ago, Curtis B. Hurley founded the Camden News (you may have noticed our new flag) and we're getting ready to celebrate our centennial.
Starting in next week's paper, we'll run a feature we want to call "From the Archives" (we couldn't think of a better name. If you can, email it to us and we'll switch it). Camden News staff will dig into the newspaper archives and find stories and photos we think are interesting to share with our audience. We hope you enjoy theses weekly blasts from the past. It will be interesting to see which issues dominated headlines back in the day, and see if we still grapple with many of the same problems.
The Camden News wouldn't have made it to the century mark without support from our readers and advertisers. We hope you'll help us celebrate 100 years of community news by sharing memories you have of the newspaper, either reading it or delivering it. If you have any photos or stories you want to share, email us at [email protected] and we'll collect and publish the best ones.
The newspaper industry has certainly changed over the past 100 years — we've seen the invention of the television, the development of the personal computer and the internet and now the proliferation of smart phones and tablets. We've changed, the community has changed and technology has changed. But we're happy to remain a proud member of the Camden and Ouachita County communities, and we want to continue telling the stories that matter to our readers.
We're planning several 100 year events as well, and we'll share details on those as soon as they become available. Thank you for supporting the Camden News, and we look forward to the next 100 years.
The Camden News editorial board is comprised of general manager Robyn Yarbro and managing editor Caleb Slinkard. To contact the editorial board, email us at [email protected]
Sponsor Content
Comments