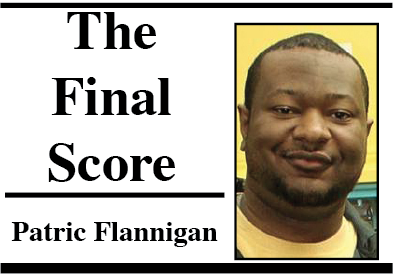 CAMDEN — Arkansas Razorback fans had high hopes when the Kentucky Wildcats came into Bud Walton on Saturday. Given how great the atmosphere looked on television, I can only imagine how great it would've been to experience that in person. Sadly though, the Razorbacks didn't win. The Hogs went cold from the field the last few minutes of the game and Kentucky, perhaps motivated by their coach John Calipari being ejected, were just too much for the home team.
I never like to see my team lose but this time, I thought it was necessary.
"We should be ranked by now. This is the best start I've seen in my life. This team is bound to go to the Sweet 16, maybe even the Elite 8."
No, no and no.
Don't get me wrong, I'd love for the Hogs to make a run in the NCAA Tournament. If we're being honest, with the amount of upsets we have already seen this year, there's a slim chance that could happen.
I just don't see it and people getting mad that aren't ranked just doesn't make sense to me.
I think the Kentucky loss was sobering for our fan base. I think the hot start made a lot of us Razorback fans a little delusional. Why wouldn't it considering the missed foul ball in the CWS and the miserable football seasons we've had to endure.
I love Coach Eric Musselman and what he brings to UA. I think we have great years ahead. But the offensive strategy during the last few minutes of Saturday's match lacked motion and relied on isolation threes and that was a regression compared to the LSU game. Isolation ball looks great when it works, but when it doesn't it just looks desperate.
14-3 is great, but it's not some type of over achievement. It's realistic. Our 12 non-conference games only consisted of one win against a Power 5 potential NCAA tournament team in Indiana. Georgia Tech is below .500 and that loss to Western Kentucky and those close wins against the likes of Valparaiso and Northern Kentucky aren't going to get us off the bubble if we end up there.
I'm thankful for every win we get because I had realistic expectations for a new head coach leading a team that lacks size and rebounding. To me, it's a good season if the Hogs even make the NCAA tournament. If the Joe and Jones connection ever hits a stride where both are scoring in the high teens on the same night then I can see the Hogs turning some heads in March. But until then, my optimism is wrapped up in the No. 23 Lady Razorbacks whose accomplishments are going under the radar.
Sponsor Content
Comments