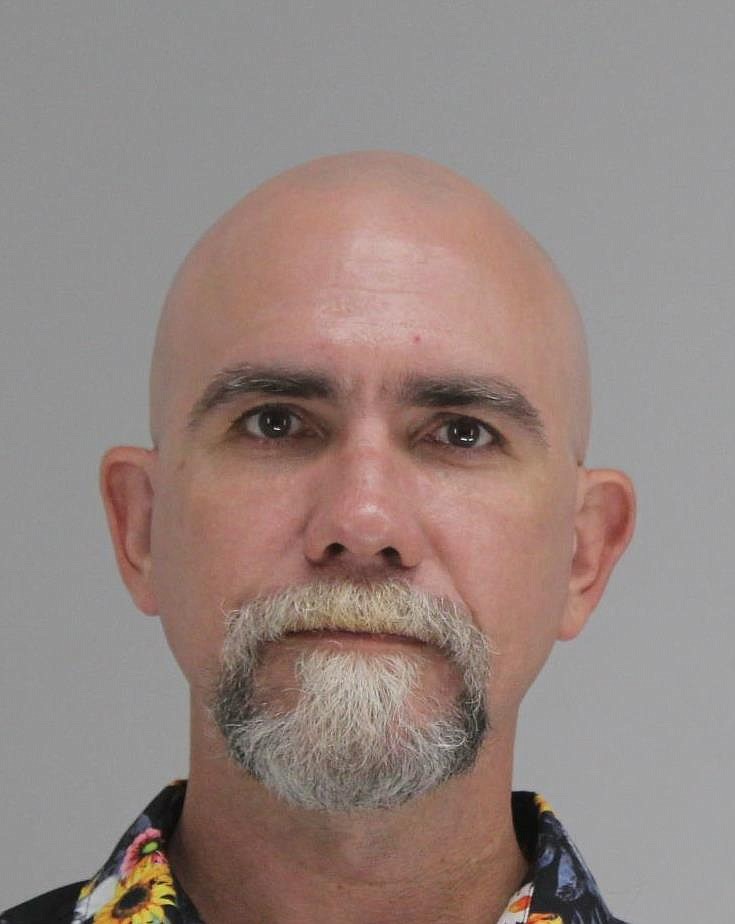 James Alan Thomas, a frequent guest on Radio Work's Morning Mayhem show in Camden, has been charged with one count of sexual performance by child under 14 years of age.
Thomas was booked into Dallas County Jail on July 28 without bond.
Charges stem from a 2018 incident in which, according to court documents, Thomas requested indecent photos of a minor.
The report states that in July of 2018 a juvenile, whose mother Thomas had previously been in a relationship with, received a text message from Thomas with a kissing face emoji. The juvenile's father was in possession of her phone at the time and told deputies that a text message sent from Thomas read, "Um I was going to ask for a picture that was inappropriate. A selfie without a shirt. I know that's bad and if you say 'no' I'll never ask again."
The affidavit also states that Thomas sent shirtless pictures to the juvenile and contacted her directly with phone calls.
The juvenile's mother eventually learned that Thomas was en route to a child care facility that the juvenile attended and called 911 to inform them he was trying to meet with the juvenile. The affidavit states that the child was not actually at the facility.
Deputies arrested Thomas on a separate warrant and he was taken into custody.
Thomas returned to Texas last week as the result of a bond hearing which was shared via Zoom on and Facebook live.
Thomas has been a guest on Radio Works morning talk Show, but sources at the station clarified he was never an employee.
"Jim, aka, Bingo McGee is not nor ever was an employee of Radio Works , nor was Jim compensated with consideration by Radio Works for his services," News Director Doc Bryce told the Camden New.
Bryce also stated, "I learned more about this case as everyone here in Camden did the day of the zoom meeting, and decided it was best to pull him from the show, and to honor the new bond restrictions issued the day of.
Sponsor Content
Comments