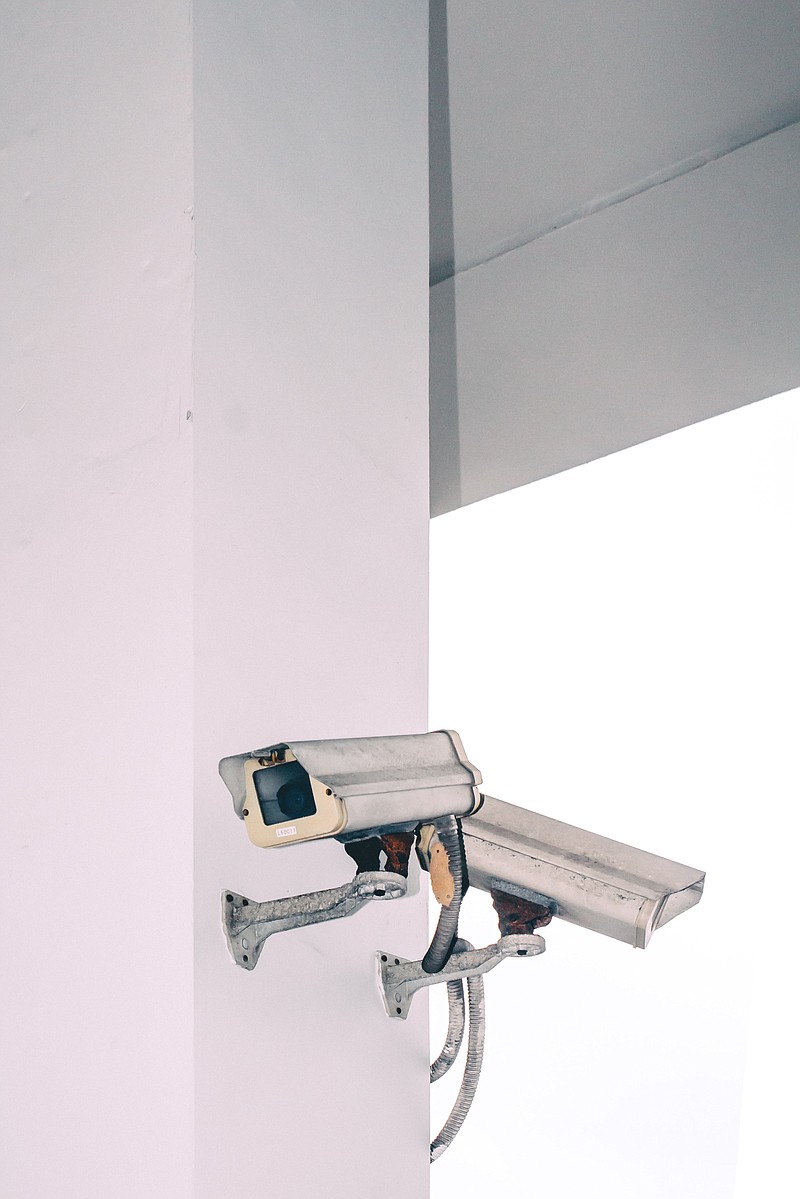 CAMDEN — By PATRIC FLANNIGAN
Staff writer
CPD Detective LaRhonda Moore is encouraging area churches to check on their vehicles routinely to make sure they have not been tampered with.
Over the last two months, four churches have reported that the catalytic converters had been cut from their church vans.
According to an incident report taken on July 15, Ruddie Galbert who attends Greater St. Paul noticed that the catalytic converter had been taken from one of the church vans. Galbert told CPD officer Dakota Davis that the part is valued at $600. This was the second incident this summer involving a church vehicle being tampered with at Greater St. Paul. On June 22, officer Brandon Brangaccio took a report regarding a different vehicle on the campus. Galbert told Brangaccio that he had started the vehicle two weeks prior and everything was fine but on the day of the report it sounded like a "monster truck." Brangaccio helped Galbert inspect the vehicle and they discovered that around four feet of exhaust had been removed from the van.
Reginald Lockhart contacted the CPD on July 17 and reported to officer Nathan Clayton that he went to Pilgrim Rest Missionary Baptist Church to start church vans. When he started one of them it "sounded like a freight train" and noticed that it too was missing a catalytic converter.
A similar case happened at Zion Hill Baptist Church. Kelvin Johnson contacted CPD on July 21 and stated to Brangaccio that he was made aware about the two other churches in town having parts stolen from their vans so he went to check on the ones at the church he attends. Johnson stated that at the time everything seemed fine and that he started the buses to make sure they didn't sound abnormal. A couple of days later he went to start the bus to move it out from under the car port and he noticed that the bus sounded like a monster truck. He looked under the bus and saw where someone had cut the catalytic converter as well as some of the exhaust off by what appeared to be and electric saw because of the smoothness of the cut. Johnson said that the incident had to occur within the last few days because the bus was okay the last time he checked on it.
On July 23 around 4:30 p.m., Officer Dion Tyson was dispatched to Mount Holly Road and spoke with Kevin Tate of New Beginnings Deliverance Church. Tate stated that the catalytic converter had been cut from the church bus. Tyson inspected the vehicle and confirmed that the catalytic converter had been cut by what appeared to be an electric saw. Tate stated that he believed the part had been stolen the night before or earlier that morning. said he thought it had been stolen last night July 22. white ford church bus. observed clean cut that appeared to be done with an electric saw.
Moore said that the CPD has increased its patrols and that the information is limited and that she was unaware if any churches out in the county had reports of theft in properties as well.
"We don't have any suspects or anything at this time," Moore shared. "We know that the vans aren't being used as much with COVID going on but we want to tell everyone to check on those vehicles occasionally. If you notice anything suspicious, please call us. We do have extra patrols monitoring the churches day and night. We want everyone to be safe."
Anyone with any information regarding the property thefts can contact the CPD at 836-5755.
Sponsor Content
Comments