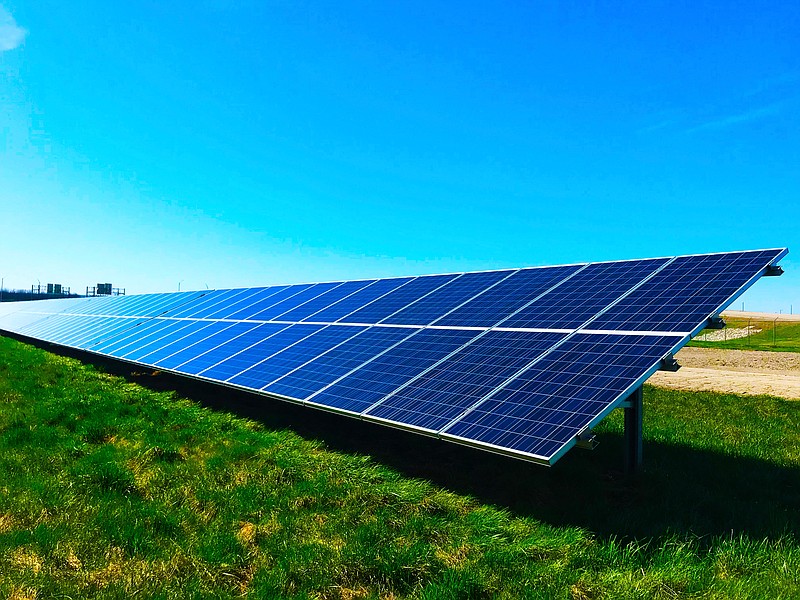 CAMDEN — By Bradly Gill
News Editor
In a specially called meeting, the Camden Board of Aldermen unanimously approved an amended contract with Scenic Solar for the city and water department to buy solar power from the company.
Aldermen L.E.Lindsey and Marvin Moore were absent from the meeting.
Scenic Hill Solar plans to build solar facilities in and around Camden, with a location at Ouachita County Medical Center, a location near the Ouachita County Detention Center.
Scenic Hill appeared in May 2019 and the city voted to enter into an agreement with them, but the project was put on hold due to a lawsuit from Entergy and while the Arkansas Public Service commission made a ruling on 1:1 compensation for rooftop power systems.
"Entergy's argument is that 'When we get solar from the City of Camden. We get that solar and put it back on the grid,' we still have to maintain our facility and everything else," City Attorney Michael Frey said.
Frey also stated that because of this Entergy wants a lower price for purchasing power and that in Entergy's eyes' "Therefore when they are purchasing solar individual units it should not be a 1 to 1, it ought to be as low as 30 percent."
At the beginning of June, the Arkansas Democrat-Gazette reported that solar "advocates had won at least a temporary victory … when the Arkansas Public Service Commission ruled to maintain current rate structures for solar-power users through the end of 2022.
"The commission issued an order that keeps the current rate structure, which grants a 1:1 full rate credit for solar users, in place for residential and non-residential solar customers without a demand component in their rate structure.
Beginning in 2023, utility providers can seek alternative rate structures for net metering. That request must be 'in the public interest and will not result in an unreasonable allocation of, or increase in, costs to other utility customers,' the ruling said."
However, the farms built in Camden will be grandfathered in and still receive the metered rating.
Frey said the initial contract with Scenic was changed because the company missed out on tax rebates in 2019 and added a 2 percent charge to the contract.
Because of this, an estimated $2.9 million in savings to the city has been reduced to $1.9 million with the water department still saving around $4.9 million
Sponsor Content
Comments