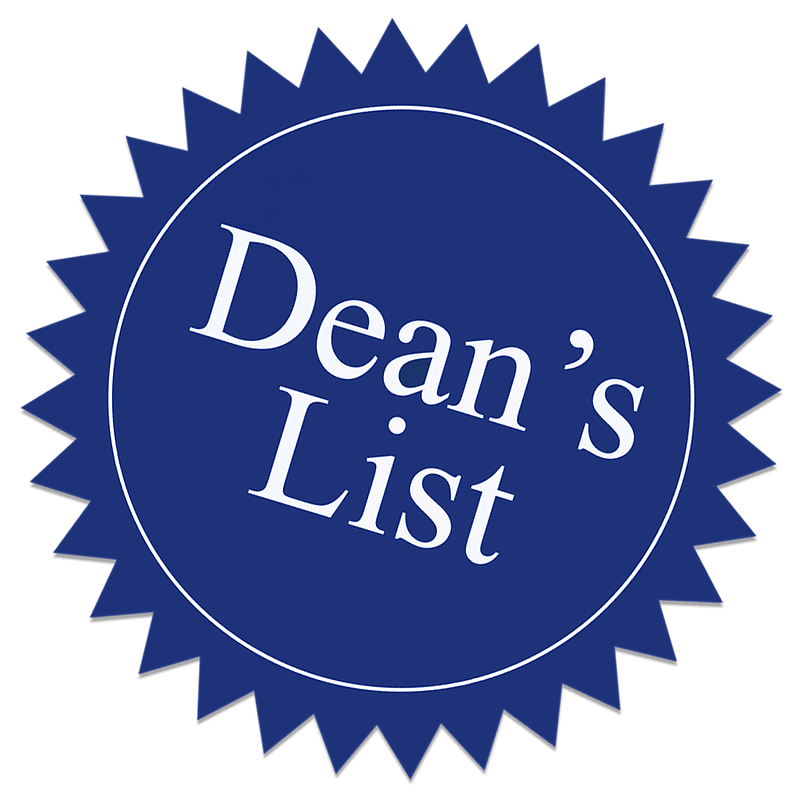 CAMDEN — Spring 2020 Dean's List
South Arkansas Community College has released its Dean's List for the spring 2020 semester.
To be eligible, a student must have at least a 3.0 grade-point average for the semester, and be classified as full-time.
From Banks, Alexisa Biaonica Clark.
From Bearden, Taylor Elizabeth Vaughan.
From Bryant, Annie Elaine Cole.
From Camden, Ryleigh Feemster, Kimberly M. Hopson, Kitzie Adrian Jackson, Lacie Ann Landon, Riley Jae Loftin, Breana Machael Poindexter, Macy Catherine Turner, Kierra Tyson, Madeline Grace Wilbur, Alyssa Noelle Wynn.
From Crossett, Jennifer Lynn Barnett, Jaylon Darnell Brown, Kasey M. Bryan, Cary Lee Carter, Courtney Ann Chisholm, Caitlan Suzanne Cotton, Sunni Elizabeth Lee, Alexia Pippen, Brian Dewayne Ray, Mackenzie Brooke Reed, Kacy Lynn Wells.
From El Dorado, Tiyonna Raechelle Baker, Alice Faye Benton, Jennifer A. Blevins, Joel Thomas Brewer, Amesha Brewies, Asia Armani Brown, Torrie Lynn Brown, Amanda G. Brumley, Andrew Gabriel Casculescu, Kiley Jane Crecelius, Chavez Emonte Curley, Daniel Lamont Curley, Priscila Abigail Espinosa, Christian Nathanael Evans, Shanell Evans, Tyler Jerence Everette, Hayleigh Elizabeth Farish, Keelyann Havens Fennell, Esteban L. Garay, Felix R. Garcia, Hannah Bethany Harbour, Jeremy Todd Harrison, Brittney Danielle Havens, Trinity Faith Herring, Michele Hildreth, Sierra Grace Hill, Shania M. Hoof, Kelsey Ann Howard, Vida Lisa Jackson, Caliyah Dashae Johnson, Melanie Michelle Kennedy, Cynthia Marie Landaverde, Christopher James Langan, Anh Luu Le, James David Lee, Bailey Nicole Lum, Tiffany Malone, Penny Mathis, Charissa Rose McCallister, Hannah McCallister, Charisma Miller, Rachell Montgomery, Deborah Ann Moore, Crystal Morgan, Tanisha Nicole Morris, Jeremiah Lee Morrison, Dawson Allen Moudy, Zairea Yakia Nelson, Virginia Grace Olivier, Cesilia I. Ortiz, Chase Tanner Owens, Matthew Clifford Peace, Leticia Perez, Radiance Kionna Peterson, Lindsey Ann Poole, Madeline Mae Pope, Jestancia S. Preston, Gracie Lynn Ragan, Robin Lynn Rhodes, Loredana Renae Rivers, Austin Roton, Natalie Nabih Salameh, Airam Roberto Sanchez, Jesus Santana, Juana Melody Sierra, Trinity Treyan Simpson, Kenya Yakesha Singleton, ILeeyah Monay Smith, Verlinda Kay Smith, Zakari Miyana Smith, Allison Layne Snider, Julianne M. Spencer, Amber Michelle Sweeney, Pedro Luis Tena, Tricia DeAnn Terrall, Christopher Paul Thomas, Colt Byron Thompson, Casey Marie Thurlkill, Romona Tolbert, Kashianna Nycole Traylor, Justin Bryan Vansickle, Olivia Lunden Voss, Noah Grant Walker, Samuel Jonah Walker, Jessica Morgan Whaley, Rebecca Gail Whatley, Tiffany White, Alivia Bain Zartuche.
From Fordyce, Eureka Antonett Parham, Marigrace Sisson, Emma Claire Sullivent, Austina Danyelle Westbrook.
From Hamburg, Tyler Shawn Furlong, Perla Ruby Hernandez, Shelby Ann Moffatt, Selena Navarrete.
From Hampton, Taylor Breanne Clemons, Kayla Lauren Faulkner, Mackenzie Grace Ivy, Ashlei Brooke Stanchfield, Browning Gauge Welch, Anna Wilson.
From Hermitage Morgan Leigh Burson, Amber Alayne Knuckles, Joseph Gavin Myers, Marlana Rae Robinson, Cruz Ignacio Uribe.
From Junction City, Crystal Faye Carodine, Shakari Manquece Cook.
From Lake Village, Kaitlin Beth Burton.
From Lawson, Jordan Faith Vonneumann.
From Louann, Madison Paige Neal, Benita Jean Schafer.
From Magnolia, Kelly Natalia Bashinskaya, Johnie Michael Caldwell, Clair Grace Grimmett, Delisa Maire Johnson, Laurel Ann Leveritt, Brandi LeeAnn Samples, Rebecca Joanne Slaughter, Adrienne Michelle Staggs, Abigail Nichole Wells.
From McGehee, Priscilla LouAnn Cessor.
From Monticello, Tiarra Kimara Austin, Nicholas Payton Barnard, LaJada J. Clary, Morgan Donelle Dawson, Brandy Nicole Ferrell, Laura Leigh Handly, Anna Hortensia Miller, Katelyn Makinzey Ross, Jessica Marie Russell, Ezra Zebulon Trantham.
From Mount Holly, Holly Noel Donahoe.
From Norphlet, Nicole Emily Hildebrand, Destiny Renee Bearden, Kaitlyn Sue Rose Goodwin, Lexie Ashlyn Lawrence.
From Rison, Wendy Faye DeLaCruz, Jade Holleman.
From Smackover, Hannah Renea Davis, Quiana Jackson, Samuel James Massey, Beverly Smith.
From Sparkman, Paige Denise Key.
From Star City, Courtney Skye Bullard.
From Stephens, Austin Eugene Jones, Jacob Craig Van Gilder.
From Strong, Zariah Zenae Howell, Tyson Neal Pace, Ashley Suzanne Sawyer, Kristerica Janesha Scott, Hope Elizabeth Wooten.
From Taylor, Preslie Jo Morgan.
From Waldo, Victoria Shea Bright.
From Warren, Julia Anna Blankinship, Marcelino Castillo, Holley Danielle Curry, Hope Melissa Huckaby, Whitney Sloane Jolley, Airiece Shabrice Leaverson, Christian Nykole Marshall, Deszarai Mitchell, Mathew Keenan Nelson, Katlin Michelle Nichols, Tarra Paige Peek, Nicole Pauline Tinoco, Victor Manuel Xharicata Roque.
From Wilmar, Megan Nichole Davis, Monica Shuntia Lyles.
From Bastrop, Louisiana, Brittney Simone Archie, Jacquelyn Lashae Beeman, Keyontrelle Chimere Davis, Krystal Logan Jackson, Zakk H. Spillers, LaKeshia Lafaye Wheeler.
From Bossier City, Louisiana, Brittany Nicole Modisette.
From Choudrant, Louisiana, Yheley Yhanet Borjas, Shanice Hardy, Colton Perritt, Jenna Marie Perritt.
From Dodson, Louisiana, Amanda Howard Garrett.
From Downsville, Louisiana, Amber Nicole Everett, Sonya Lynn Hancock.
From Dubach, Louisiana, Tiffany Lynn Williams.
From Farmerville, Louisiana, Phalisha Phanona Dixson, Amber Francis, Serenity Janae Lloyd, Zakarie Smedley, Phillip Tracy Terral.
From Grayson, Louisiana, Lara Danielle Corley.
From Haynesville, Louisiana, Whitney Beunka Henderson.
From Homer, Louisiana, Saradean Lucy Harris, Russell Wayne Stephens, Amber Jones Varnell.
From Jonesboro, Louisiana, JaKenia Diamonique Jones.
From Marion, Louisiana, Conner William Armstrong, Colby Grafton Green.
From Monroe, Louisiana, Chasity Jenkins, Amanda Stewart.
From Oak Grove, Louisiana, April Nichole Pardon.
From Rayville, Louisiana, Karla Brianne Green.
From Ruston, Louisiana, Heather Nicole Bearden, Jasmine Burks, Damian Lamont Cheffin, Dawn Renee Holmes, Andrea Dionne Martin, Taylor Marie Zachry.
From Sarepta, Louisiana, Mindy Baker.
From Shongaloo, Louisiana, Lauren Lynn LaBlue.
From Sicily Island, Louisiana, Jennifer Daniels.
From Spearsville, Louisiana, Alaina Grace Wallace, Meranda Denise Bennett.
From Summerfield, Louisiana, ChaKeenia DiZhan Malone.
From West Monroe, Louisiana, Elizabeth Gayle Givens, Kristyn Grace Hall, Hali Faye Ratliff.
Sponsor Content
Comments