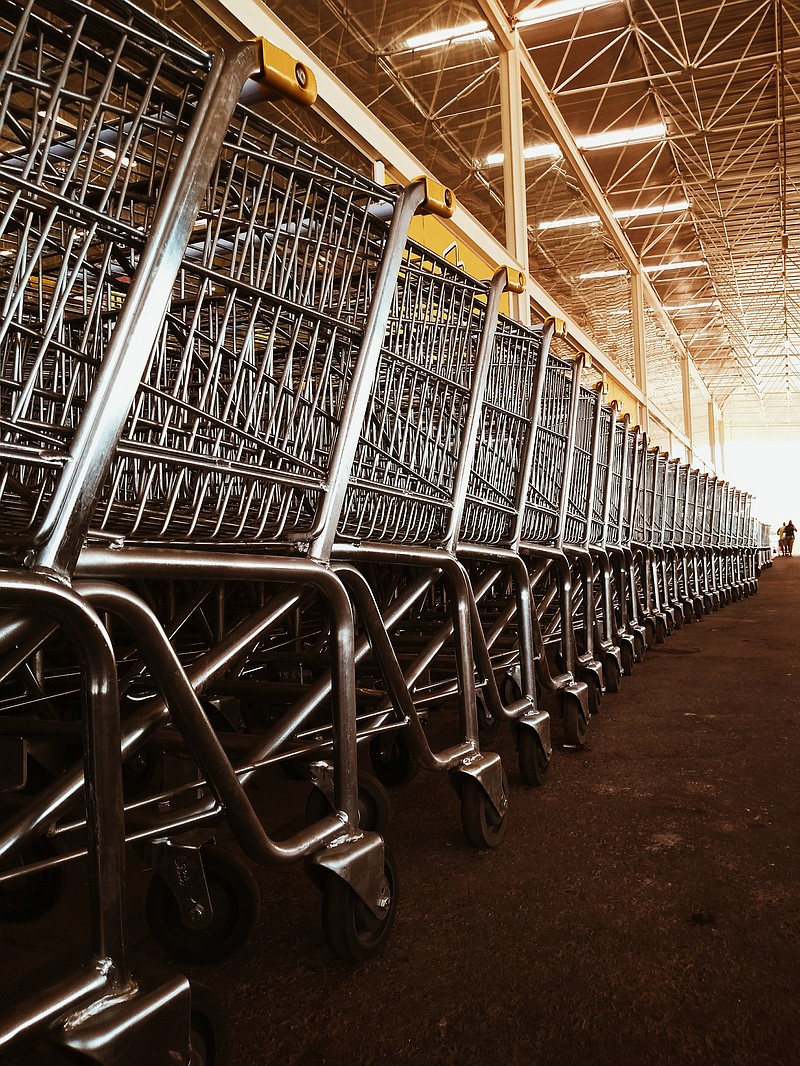 CAMDEN — The Camden Area Chamber of Commerce encourages all of our citizens to continue to support local businesses during this difficult time. While our office is not open to the public at this time, if we can be of service, do not hesitate to contact us via email ([email protected] or [email protected]) or by phone (870-836-6426).
As of Wednesday noon all barber shops, beauty salons, nail salons and massage parlors will be closed.
Artesana Soap - Curbside pick up or online orders only
Jenny's Gym - Closed, members watch FB page
JG Powerhouse Shakes 8:30-12:30 curbside delivery M-Sat, Call/text ahead at 870.833.7498
All of The Perfect's locations - CLOSED, shopping available online only
South AR Martial Arts - Closed - members watch FB page
Great Expectations Fitness Center- closed
Anytime Fitness - Closed, watch their page for daily workouts
Cato - Closed
Merle Norman - check their page for which days they will do curbside pick up
SnapBaby Ultrasound - Closed
Four Seasons - open, will do curb side or will deliver within Camden city limits for $3.00
Camtel - Drive through open, or pay online or over the phone. They will bring any equipment needed out for curbside. All data caps have been removed so everyone currently has unlimited data through May 15th.
Hibbett Sports - 11-7 Monday-Saturday and Sunday 1-5.
Camden Flower - call in or curbside, delivery available.
Judy's Flowers - call in orders, free delivery in Camden.
Elliott Alignment - open 8 - 5 M-F
Salon 4 Paws, dog grooming, is open 8:00am - 5:00pm. Wednesdays 8:00am - 12:00pm.
By appointment only. Will meet you outside for pick up.
Napa - open 6:30AM - 5PM
AutoZone - open regular hours
Sears Hometown is open regular business hours! Mon-sat 9-6. Feel free to shop over the phone with us 870-836-8151 or visit our website searshometownstores.com
Jim Golden Ford is offering pick up and delivery on automotive services.
KaBoom (located in Garden Oaks) offering call ahead ordering, curbside pick up, deliveries (from 9-11), specials on immunity packages, and product prep for at home use.
Ken's Discount - Open Normal Business Hours Monday through Friday 7:00 A.M. to 5:30 P.M.
Saturday 8:00 A.M. to 1:00 P.M.
Restaurants:
What's Cookin' - CLOSED
Wood's Place - CLOSED
LaLoma Grill - CLOSED
Postmaster's Grill - Curbside and Delivery, check out their FB page for specials
White House Café—Curbside
Allen's - Curbside
Catherine's Bistro—Curbside also deliveries
Bamboo Café—Curbside and Delivery
Mazzio Pizza—Drive through window
El Ranchito - Take out orders only
Cardinal Café - Drive through window (truck drivers allowed to walk up to window to order)
Sand Bar—curbside—
Red Habanero - Curbside and delivery
Sonic - open as usual, you can use your credit or debit card or order through the app.
Hickory Hut - open regular hours Tues. - Sat.
Hachi Hachi - 11:00am-2:30 pm and 4:00pm-8:30pm Monday thru Saturday
Dominio's - Drive thru and delivery only
Hickory Hut - open,check their page for hours, today 10 till 2
The Cellar - Closed
Pharmacies:
Morrison Pharmacy -drive thru only
Camden Drug - Curbside and delivery & store is open.
Express Care Clinic starting Monday March 23, will begin Opening at 9am and taking last patient by 5:30pm weekend hours will stay the same.
City Hall - Closed, will answer phone. Use online services.
Camden Water Company - drive through, pay online or mail bill in
Ouachita County Courthouse—Closed, used online services for accessing and paying taxes. Or mail in tax payments. Security guard at basement entry can take necessary paperwork to appropriate office.
City Parks in Camden - Closed
Ouachita County Extension Service - all 4-H and Extension Homemakers club meetings & activities are canceled at this time.  All communication must be done by phone at 870-231-1160 or email at [email protected] or [email protected] We have placed a soil sample collection box outside our door along with submission forms.
Cook's Business Solutions – open
Pit Stop Quick Lube on 1268 Cash Road SE new scheduled hours Thursdays and Fridays from 8-5 and Saturdays from 8-1pm until further notice.
CADC is open but not to the public.  A Drop box will be placed outside along with LI HEAP  applications for customers.  If you need to purchase a Greyhound ticket, please call before coming by.  Transactions will have to take place from outside for Greyhound customers.  You may call the office at 870-836-3200 Monday-Friday from 8 AM - 4:30 PM for more information.
Waggin Tails is open for Boarding Services for medical personnel and first responders. We are also keeping dogs in case of emergencies.
No grooming or doggy daycare until further notice.
Johnson Farm & Garden Supply is open M-F 8:30-5:30 and Saturday 8-1. This is the former McDonald's Feed at the Y
All Banks - Lobby closed, drive through is open. Farmer's Bank at East Camden does not have a drive thru so is closed
Pope Eye Care - At this time Dr. Chuck Pope is available for Telehealth exams via FaceTime. This is available for red eyes, such as itching, burning, redness sort of thing. To set up your Telehealth appointment please call our office at Camden 870-836-6886 or Malvern office at 501-332-2012. If there is no answer leave a detailed message and your current cell phone number and we will return your call as soon as possible. Thank you for your understanding during this time. Stay safe and healthy.
Pinnacle Hearing - During this time where most of our assisted living facilities and patients over 65 are in self-quarantine, Pinnacle Hearing is offering telehealth/virtual appointments at no charge to assist caregivers, patients and family members with hearing aid questions. This has been something we have been offering Pinnacle Hearing patients, but are excited to now offer this ALL Hearing Aid Users. 
Sponsor Content
Comments