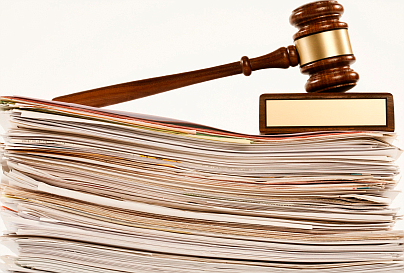 CAMDEN — Benjamin Opelt, the former Camden Police Officer who was terminated after being issued a citation for DWI, is suing the city of Camden to be reinstated, court documents filed in Ouachita show.
A document filed on March 20 states, " WHEREFORE, it is respectfully prayed that this Court will find that the termination was unjustified; that the Court return Lieutenant Opelt to employment and service to the Camden Police Department; that the Court award him back pay and such other monetary damages that he suffered; that the Court award attorney's fees; and that the Court award the cost of the records, and award to Plaintiff all other relief to which he may show himself to be entitled.
Opelt was arrest in the early morning hours of Dec. 1 2019 after he collided with a fence along the playground area of Carver Courts Housing Authority. A crash report from the Arkansas state police says that his vehicle left the roadway and struck an AT&T utility pole and then traveled 90 feet before striking the fence.
The report estimates $3,000 of damage was done in the
crash.
When Camden police arrived on scene and called Camden Police Chief Boyd Woody, he instructed them to hand the investigation over to the Arkansas State Police.
Footage from bodycams show Opelt refusing to comply when state troopers ask him to perform a breathalyzer test.
He was charged was charged with DWI, as well as failure to maintain control and refusal to submit to a breathalyzer. The report notes that the he was suspected of alcohol usage.
Documents filed along with the suit contain a letter from a bartender attesting to serving Opelt two shots of whiskey along with Red Bulls on December 1st and that he appeared to be sober when he left the bar. Medical documents also detail a head injury Opelt suffered in the collision. Further documents include conversations where the former officer claims he swerved to avoid hitting a deer and lost control of his vehicle.
Opelt's criminal case is still active and has not went to court as of yet.
Sponsor Content
Comments