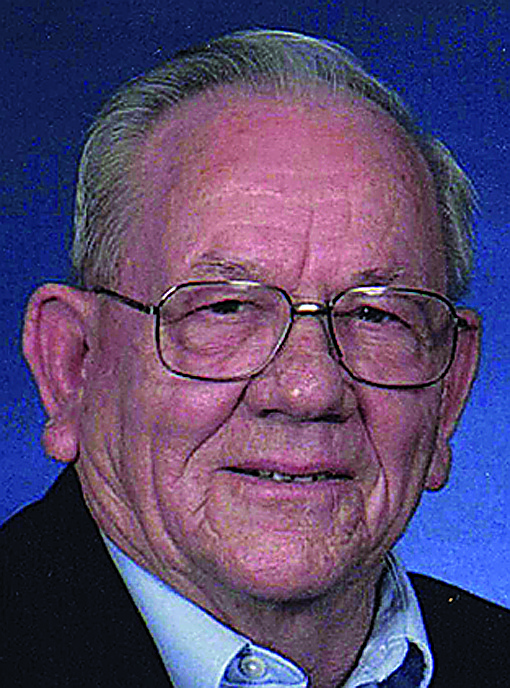 CAMDEN — ALLEN NANCE
Allen Franklin Nance, age 90 of Bearden went be to with his heavenly Father Wednesday, April 29, 2020 at his home. He was born October 23, 1929 in Calhoun County, Arkansas. He is preceded in death by his parents, Raymond and Lena Campbell Nance; two sons, Ronnie and Ricky Nance; one daughter, Rebekah LeAnn Nance; daughter-in-law, Marilyn Sue Nance; five sisters, three brothers, three grandchildren and three great grandchildren.
Allen was a long time member of Bearden First Assembly of God where he had severed as deacon as well as many other positions over the years. Allen was very active in the Bearden community serving as fire chief, city marshal, alderman, school board member, and EMT. He is survived by his wife of seventy one years, Billie Nance of Bearden; one son, Randy (Deborah) Nance of Bearden; one daughter, Vicki (Randy) Hopkins of Evansville, IN; one daughter-in-law, Susan Nance of Bearden one brother, Edward Nance of Fordyce; fourteen grandchildren; twenty two great grandchildren and eleven great- great grandchildren.
Visitation will be Friday 1:00 pm until 2:00 pm at Bethel Cemetery near Bearden. Graveside services will be Friday 2:00 pm with Rev. Randy Hopkins and Pastor Matt Castleberry officiating. Arrangements by Benton Funeral Home of Fordyce. To sign the online register visit www.bentonfuneralhome.net.
Sponsor Content
Comments