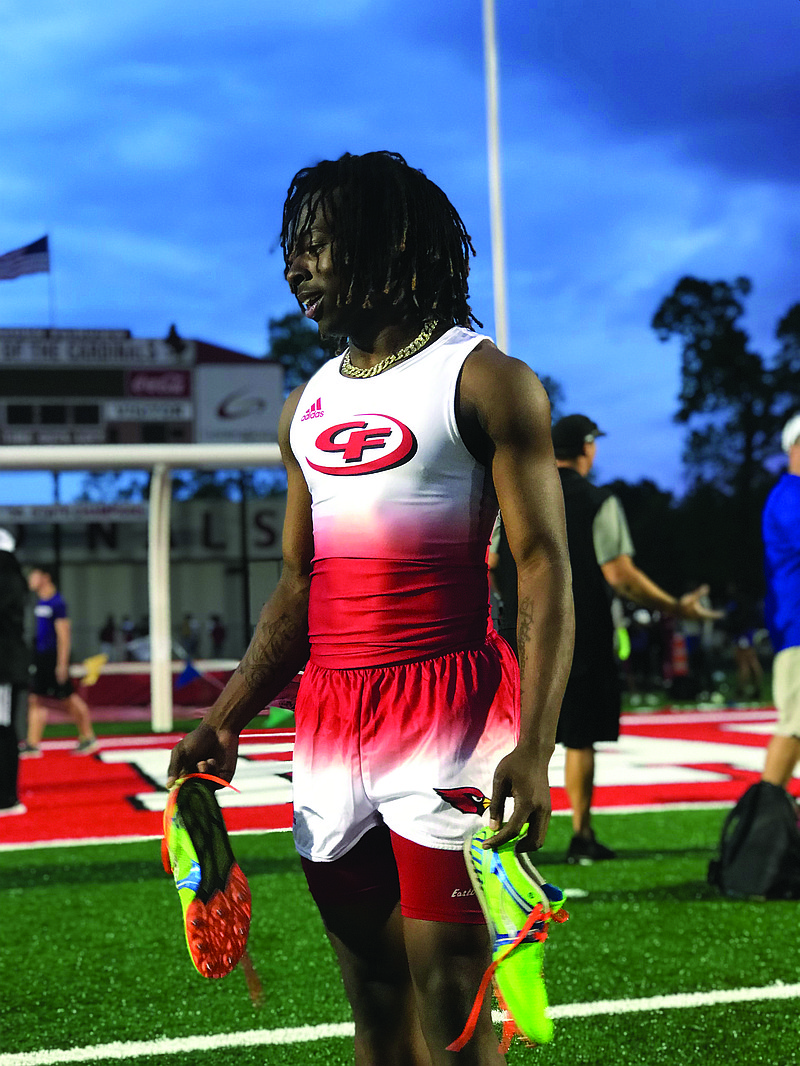 CAMDEN — SPORT: Track
SCHOOL: Camden Fairview
BEST MEMORY:
My junior year when Qualified for state in long jump.
PERSONAL GOAL(S) FOR THIS SEASON:
My personal goals where to qualify for state again and go to the meet of champs.
FAVORITE TEAMMATE:
My favorite teammate would be Troy Butler because he'll always keep me ready for my races and he always support me that's my brother.
SOMETHING THE COACH TOLD YOU THAT YOU WILL REMEMBER IN LIFE:
"Put yourself around winners"
WHAT HAS REPRESENTING YOUR SCHOOL/CITY MEANT TO YOU?
It means a lot, makes me feel like I have something to stand for I got a whole city behind me.
FAVORITE HOBBY BESIDES SPORT:
Watching movies
FAVORITE PRO ATHLETE AND WHY:
Russell Westbrook and because he shows that he fears nobody.
FUTURE PLANS (COLLEGE/ARMY/ETC):
Running college track at SAU Magnolia
WHAT MESSAGE WOULD YOU LEAVE TO NEXT YEAR'S TEAMMATES:
Hard work pays off so always work your hardest no matter what.
Sponsor Content
Comments