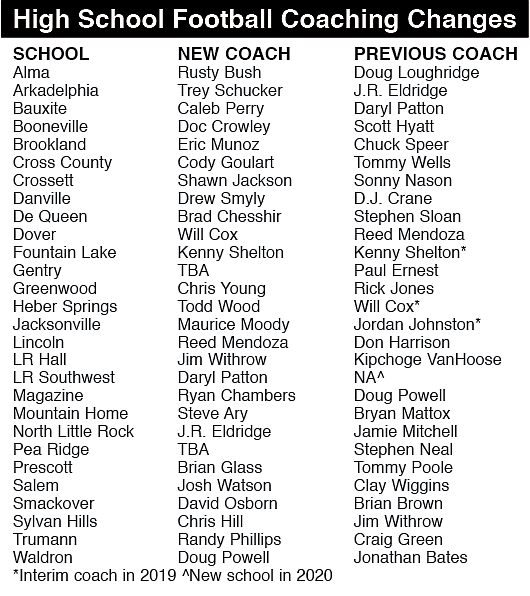 CAMDEN — By PATRIC FLANNIGAN
Sports editor
With the usual coaching carousel that often occurs over the summer, it appears all Ouachita County high school football head coaches will be staying put.
Since 2014, there has been a total of five head football coaching changes between Camden Fairview, Bearden and Harmony Grove. While there may be changes to the coaching staffs this fall, this year will be the first since 2017 that all Ouachita County high school football teams will have the same head coaches it had the year before.
That's a plus considering teams have not been able to participate in their usual off season activities and spring football.
The same can't be said about several teams that Ouachita County schools are scheduled to play football against in the fall.
The Camden Fairview Cardinals (Jake Monden) are scheduled to play Arkadelphia in Week 0 who will be led by Trey Schucker - the former offensive coordinator for the defending 6A State Champion Searcy Lions. The Cardinals will also see DeQueen in conference play later in the year who will be ushering in the Brad Chesshir era. Another notable change in the 5A conference is Rusty Bush taking over for Doug Loughridge at Alma.
The Hornets of Harmony Grove (Ernie Horstkamp) will make the trip to Smackover this year who will be welcoming its new head football coach in David Osborn. HG will host Prescott this year as Brian Glass takes over for former long-time Prescott head football coach Tommy Poole. 3A football teams Danviille (Drew Smyly) and Booneville (Doc Crowley) have new head coaches as well.
Bearden (Greg Anthony) isn't scheduled to see any teams with new head football coaches during the regular season but are in the same classification with Magazine, Cross County and Salem who all have new head coaches.
Sponsor Content
Comments