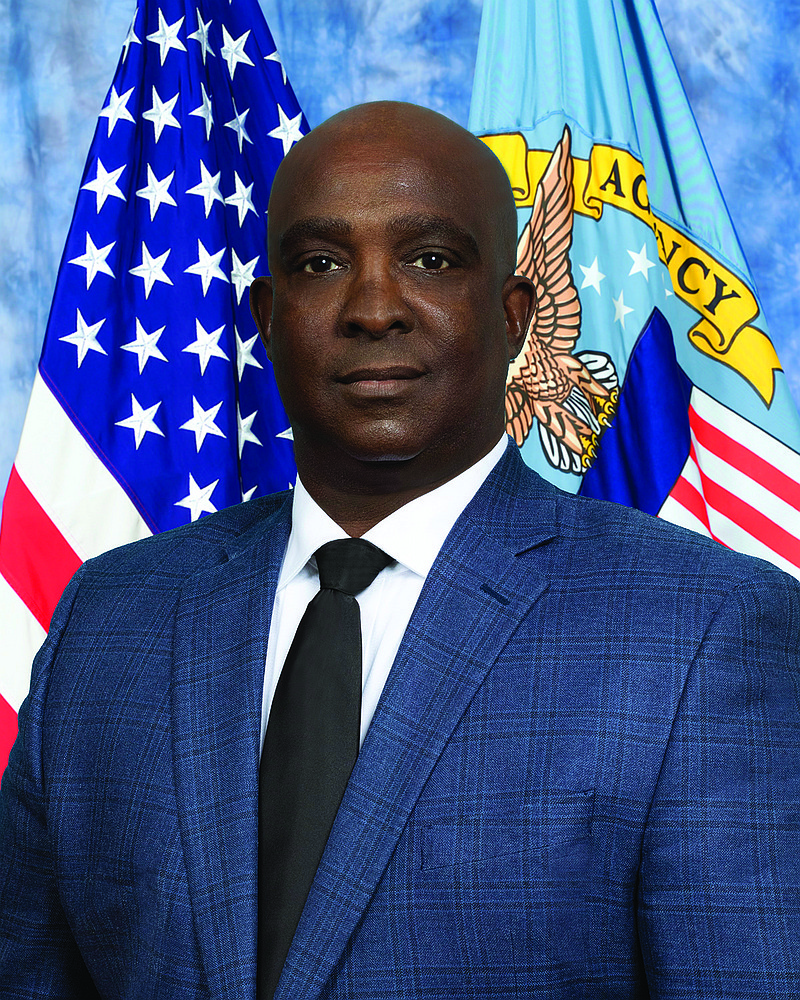 CAMDEN — A native of Camden was recently promoted in the national defense
industry.
Joe E. Arnold was appointed as the Director of Defense Logistics Agency Distri-bution at Warner Robins Air Force Base in Georgia. Arnold was raised in public housing in Camden and went on to have a 25-year career in the United States
Army.
DLA Distribution Warner Robins is a strategic distribution platform
that supplies to all branches of the military at locations around the
world.
Before his current position, Arnold worked for Disposition
Services Mid-America which is comprised of 160 Department of Defense civilians and
military personnel at five hubs, one field site and 10 field activities dispersed over 11
states. Arnold also previously served as the Director, DLA
Disposition Services Indo-Pacific, where he
oversaw disposal
operations within the Indo-Pacific
Command Area of Responsibility. The region consisted of 170 DoD and local national civilians and two military personnel at nine hubs throughout the Indo-Pacific
region.
Before his assignment with Disposition Services, Arnold served as the Commander, DLA Indo-Pacific.
Arnold served 25 years on active duty within the Army. He received a commission in May 1989 as a Distinguished Military Graduate from the University of Arkansas at Pine Bluff. He holds a Bachelor of
Science Degree in Criminal Justice, a master's degree in Community Services from Michigan State University and a master's degree in Strategic Studies from the U.S. Army War
College.
His military deployments include Operation Desert Shield/Desert Storm; Combined Joint Special Operations Task Force J4, Sarajevo; J1/J4 U.S. Army Pacific Humanitarian Assistant Team, East Timor; CJSOTF Base Camp Commander, Operation Enduring Freedom - Philippines; C4 Logistics Planner, Coalition Forces Land Component Command and Deputy G4, 3rd Infantry Division and Operation Iraqi
Freedom.
Patric Flannigan contributed to this article.
Sponsor Content
Comments