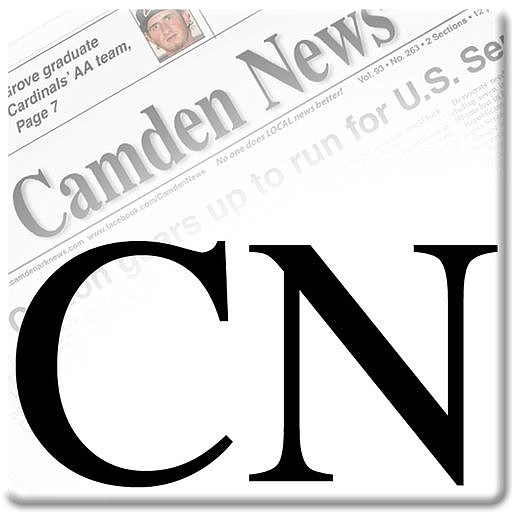 CAMDEN — Nobody likes negative press, but the role of a community newspaper is wide and varied; just last week, the Camden News' coverage ranged from local government to the ongoing COVID-19 pandemic; from local school news to the Ahmaud Arbery murder in Georgia; from local business and consumer news to Officer L.C. "Buckshot" Smith's 91st birthday.
A community newspaper's role isn't limited to providing a place for businesses to advertise or promoting only the positive goings-on in its coverage area. A community newspaper — like the Camden News — holds a responsibility to its readers and local residents to act as an accountability watchdog.
At a Camden City Council meeting last week, Mayor Julian Lott criticized the Camden News' coverage, highlighting several investigations, undertaken by our reporters in the pursuit of informing the public, that would have also reflected negatively on him. It should be noted that none of the reports the mayor mentioned ended up as stories in the Camden News; our reporters investigated them and determined that all were unfounded.
Mayor Lott specifically mentioned his allegedly requesting a discount at local restaurants, collecting trash from a relative's property, and questions about his vacation time. We want to give our readers, and Mayor Lott, some insight into why the Camden News chose to investigate those issues after readers informed us about their concerns.
Readers reported Mayor Lott asked for discounts at local restaurants. A Camden News reporter heard Mayor Lott say it was asked as a joke and chose not to pursue a story on the issue. Whether that constitutes as an investigation is questionable; nonetheless, it is a community newspaper's duty, if they hear of abuses of power such as using one's status to coerce private enterprises into providing special treatment, to at least look into it. The Camden News trusted Mayor Lott's assertion that he never seriously asked for a discount and left it at that.
Readers also reported that Mayor Lott allegedly used his power to provide special treatment to a family member in the form of special trash collections. In their investigation, the Camden News, after speaking with an official in Camden Public Works, found a relative of the mayor's purchased a home in an auction and, as they would for any resident, the Public Works department picked up trash outside the residence upon the purchase of the home. The Camden News did not report on the matter at the time after determining city funds were not misspent and city employees were not directed to provide special treatment to a family member of the mayor.
The third issue the Mayor raised was in regards to reader reports that a gas card issued to him had been misused and subsequently revoked. The Camden News asked the relevant official with oversight of city-issued gas cards, who said the card had not been revoked, and, again, did not pursue a story on the matter. This issue is of particular importance as public funds, such as would be used to pay for a city-issued gas card, exist by virtue of local residents diligently paying taxes. If those funds are misspent, those who supplied them have a right to know.
At a time when communities around the country are losing their local newspapers due to industry-wide declines in revenue, promoting the idea that the local newspaper's investigations of possible misdeeds by public officials does a disservice to the community and shows a lack in judgment.
No public figures are above scrutiny. We owe it to our readers to investigate rumors of abuses of power and misspent public funds. When those investigations do not turn up any wrongdoing we let them go. We do not seek to create controversy where there is none.
The Camden News takes its role as an unbiased medium for the truth seriously. We don't seek to damage the reputation of public officials or local businesses. Our job is simply to inform the public of news that affects them with the most accurate information available.
At the start of his report at City Council, Mayor Lott said, "We're all in this together. The word together is one we should be pondering for our community right this moment."
We agree, Mayor Lott; we are in this together. As a public official, you're in a position to institutionally change the things that plague our community — poverty, lack of housing, food insecurity, to name a few — for the better. As Camden's local newspaper, our duty lies in keeping residents informed, including the actions of local government. Together with the residents of Camden, I think we can all work in our own ways to make our community the best it can
be.
Editorials are a consensus of the Editorial Board of the Camden
News.
Sponsor Content
Comments