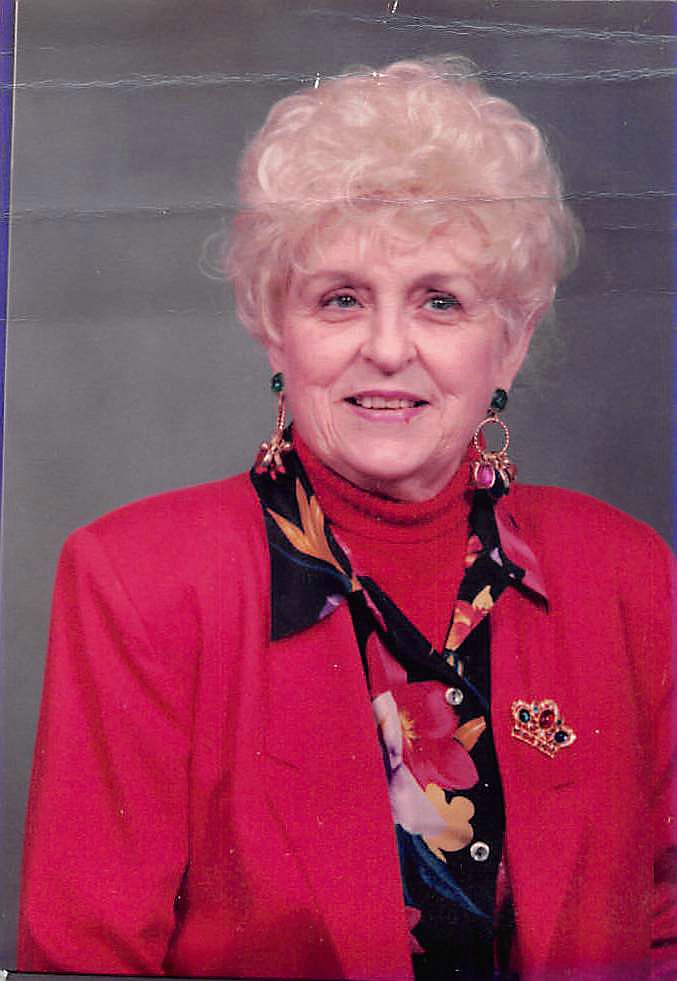 CAMDEN — LEILA GREEN DUNN
Leila Maroney Green Dunn, 94, died October 20, 2020. Leila was born to Cornelius and Vera Smith Maroney on March 16, 1926 in Brisbane, Australia. In addition to her parents, she was preceded in death by a sister, Veronica Duggan and a brother, Kevin Joseph Maroney.
She is survived by five children, Penny Green Pope (Wesley) of Ashdown, AR, Pat Green of Tyler, TX, Janelle Dunn McLendon (David) of Camden, AR, Howard "Bud" Dunn (Diana) of Gilmer, TX and Rick Dunn of Chidester, AR; nine grandchildren, Jeff Pope (Amy) of Benton, LA, Jill Pope Burg (David) of Texarkana, TX, Kim McLendon Lewis (Ron) of Camden, AR, Jason McLendon (Angie) of Camden, AR, Danielle Bell (Bradley) of Rison, AR, Rikki Rashall, Layne Neumann, Stacey Nowland and Kaitlen Glaze (Jordan) of Gilmer, TX; nineteen great-grandchildren; a brother, Leo Maroney (Susan) of Brisbane, Australia, a niece, Kerrie Anne Maroney of Australia and an nephew, Andrew Duggan (Sue) and their son, Shane of Australia.
Leila loved the United States so much she was sworn in as a citizen December 12, 1978. She loved politics and would get quite loud when trying to convince you to vote for her candidate. She voted every election!
Leila worked for thirty years at Starr Fashion. She was always dressed in the latest fashion and when asked what her occupation was, she would say, "I am in the fashion industry." She was always so happy to dress her ladies in beautiful styles. She worked a brief time at Freer's and again she enjoyed working in fashion. When Starr Fashion closed she went to the employment office, where to her surprise they hired her to be the receptionist. She was so proud to master that job and worked there eleven years. She was always a hard worker and a proud mother and grandmother. She took much enjoyment in later years with visits with her great grandchildren. She will be fondly remembered as a loving mother, grandmother, daughter, sister and aunt. She will be greatly missed by us all!
The family wished to express a special thank you to the employees of Silver Oaks Nursing Home. Her caretakers were very loving and kind. Thank you to Kathy Langley as well as every nurse and CNA who ministered to her. Also, a thank you to Dr. Braden and the OCMC Hospice employees. This is the most supportive, loving group. Leila and her family benefitted greatly from their gentle care. Thank you to Dr. Mosley, who was Leila's physician for many years.
Proctor Funeral Home is in charge of the arrangements. The family will receive friends at the funeral home 1:00-2:00 Saturday, October 24, 2020. Services will be at the funeral home at 2:00 followed by interment at Furr Cemetery.
Sponsor Content
Comments