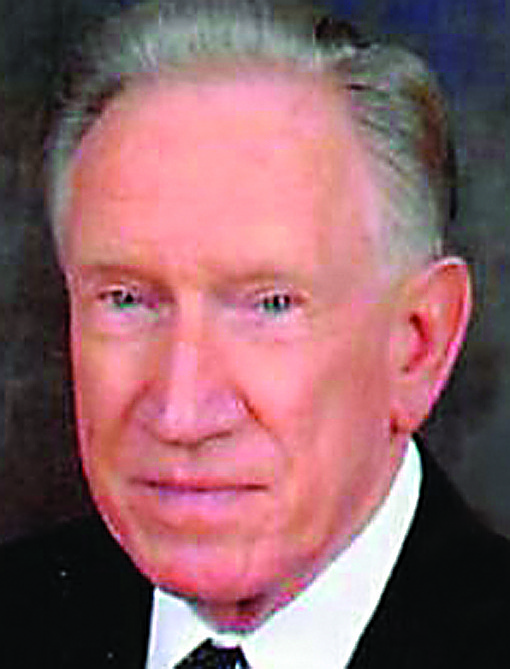 CAMDEN — JAMES STAFFORD
James Webb "Jimmy" Stafford, 83, of East End, AR formerly of Camden, AR, passed away August 26, 2020 after a brief illness under the care of Arkansas Hospice. He was the seventh child of ten, born November 4, 1936 in Eagle Mills, AR to the late James E. and Verda Stafford.
He attended Camden Public Schools and received his diploma from American Schools. He served three years in the U.S. Navy and was part time aboard the Naval Destroyer, Brinkley Bass. He retired from ABF Freight System as an office clerk for the Maintenance Department in November 1997 after 27 years and was a member of Teamsters Local 878.
He was of the Assembly of God faith, loved to sing gospel music,played piano by ear and watched the Arkansas Razorbacks and Dallas Cowboys play football.
Survivors include his wife and best friend of 61 years Mary Elizabeth, his sister, Winnie Lester of Camden and several nieces and nephews. He was preceded in death by his sisters, Becky Mogle, Maude Evelyn Williams and Beverly Stafford, and five brothers, Edward, John, Gerald, Douglas and Richard.
Graveside services will be at Camden Memorial Park Cemetery Saturday, August 29, 2020 at 2:00 p.m. conducted by his nephew, Rod Mays. Visitation will be one hour prior to the service at Proctor Funeral Home. In lieu of flowers memorials may be made to Arkansas Hospice, 14 Parkstone Circle, North Little Rock, AR 72116 or Jimmy Swaggart Ministries for Outreach Study Bibles, P.O. Box 262550, Baton Rouge, LA 70826-9943. To sign the online guest register visit www.proctorfuneralhome.com.
Sponsor Content
Comments