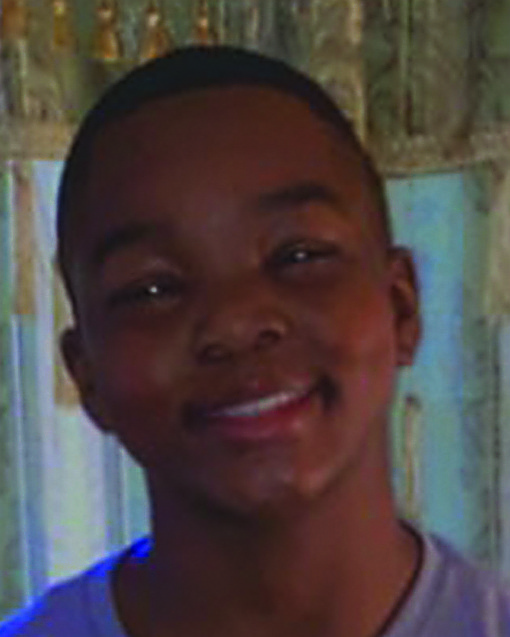 CAMDEN — RJ MADISON
Randy "RJ" Marquis Madison, 13 of Camden, Arkansas was born to the Parentage of Shawanna & the late Otis Randy Madison on October 20, 2006 at Ouachita County Medical Center in Camden, Arkansas. He departed this life on September 13, 2020 at Arkansas Children's Hospital in Little Rock, Arkansas.
Randy was an 8th Grade Student in the Camden Fairview School District and a member of the Junior High Football Team.
He is preceded in death by his Father Otis Randy Madison.
He leaves to cherish the memories of his mother Shawanna Madison of Camden Arkansas. Sisters: Maya Arnold, Alanna Madison & ShaRiyah Madison all of Camden Arkansas. Grandparents: John & Maggie Davis of Amy, Arkansas, Linda Christopher of Camden Arkansas, Otis Ray Madison of Little Rock, Arkansas; Aunts: Meco Davis & Jessica Davis of Amy, Arkansas, Rochelle Christopher of Camden, Arkansas and DeJah Madison of Little Rock, Arkansas; Uncles: Tyrone (Bridgette) Israel of Fordyce, Arkansas, Lavell (Denetta) Davis Camden, Arkansas and Vincent (Monique) Davis of Amy ,Arkansas. Nephew: Tristan Fogle of Camden, Arkansas.Walk Through Visitation: 5p-7p Friday, September 25, 2020 at New Haven Missionary Baptist Church. Graveside 12p Saturday, September 26, 2020 at St. Mary's Cemetery.Services entrusted to Samuel L. Vance & Sons Funeral Directors of Malvern,Arkansas 501-337-0100 www.samuellvanceandsons.com
Sponsor Content
Comments