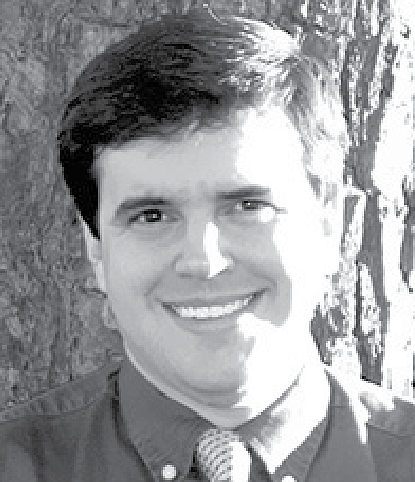 CAMDEN — Medical care in Arkansas has long been a difficult issue. In the nineteenth century, if one of the few doctors in the state could even reach a remote farmstead, the question was whether anything was medically possible for a patient, many of whom could not even afford a doctor's bill.
One group of Little Rock doctors, led by Dr. Philo Hooper, would begin to change that. Hooper became one of the most important physicians in the state and also became a pioneer in medical education in Arkansas as one of the founders of what became the University of Arkansas for Medical Sciences
Born Philo Oliver Hooper in Little Rock in 1833, he was an only child. His father died when he was 16, and he soon went to work at the post office. After working for a few years, he saved enough money to go to college, attending Nashville University in Tennessee. After graduation, he took a job as a clerk at a Little Rock pharmacy where he developed an interest in medicine.
Hooper began studying medicine with a prominent local physician, Dr. Lorenzo Gibson. There were few medical schools available in the South and none in Arkansas. With Gibson's help, Hooper soon entered Jefferson Medical College in Philadelphia, graduating in 1856. He returned to Arkansas afterward and entered into a partnership with his former mentor and tutor.
The practice prospered, and his reputation rose. He married Georgie Carroll in 1859, and the couple eventually had five children together. During the Civil War, Hooper served as a surgeon, sometimes coming under fire while operating.
After the war, Hooper became increasingly concerned about the state of medical care and medical education in the state. At the time, there were no regulations on the safety of medicines and very few regulations on medical practices, loopholes that many con artists took advantage of. In fact, it remained legal for the state medical boards in Arkansas to grant licenses to doctors with no medical school education until 1907. To promote safe and reliable medical practices and emphasize professional standards, Hooper and other Little Rock physicians formed the Pulaski County Medical Society in 1866. Four years later, a statewide organization, the Arkansas State Medical Association, was founded.
However, it became clear to Hooper and others that Arkansas needed to take the next step and open its own medical school. Leo Baier, president of St. John's College, a Masonic college based in Little Rock, approached Hooper and seven of his colleagues about the possibility of making the school a reality. Discussions began in earnest in April 1879. St. John's College dropped out, but the newly established University of Arkansas became interested. Hooper made the case for the medical school to university leaders, and in June 1879, the university trustees voted to establish a medical school through the university, based in Little Rock. Similar to students at the main campus in Fayetteville at the time, students at the medical school would not be charged tuition or fees; all would be financed entirely by the state.
Hooper was named president of the new medical school with seven local doctors acting as professors of various medical fields. A building was quickly located for the medical school, the former Sperindio Hotel in downtown Little Rock, for the sum of $5,000. The first class opened with six students that October. Within a few weeks, enrollment grew to 22. Hooper himself handed out the college's first medical degree in March 1880 to Dr. Tom Pinson. Though the school struggled in its early years, it steadily grew and stabilized through Hooper's drive and dedication.
Mental health issues had also been a concern for Hooper. New medical techniques promised new hope for treating the mentally ill. He lobbied the state legislature to create a mental hospital. When it opened in 1882, Hooper was named to the board of directors. In 1886, Hooper resigned as president of the medical school to head the mental hospital. He served as head of the mental hospital until 1893 and continued to lecture at the medical school. He took some time to travel and returned to head the mental hospital in 1897.
His wife died in March 1902, and his health disintegrated afterward. Beset by his mounting health problems, he retired at the end of June 1902. A few weeks later, he decided to take a train trip to California to try to revive his health, but he died while the train traveled through Oklahoma. His work for the medical school continued to be remembered. After the medical school moved to its modern location in 1956, one of the avenues at the sprawling campus was named for Hooper. In 2004, Hooper was part of the first group inducted into the College of Medicine's Hall of Fame.
Dr. Ken Bridges is a professor of history and geography at South Arkansas Community College in El Dorado and a resident historian for the South Arkansas Historical Preservation Society. Bridges can be reached by email at [email protected] southark.edu.
Sponsor Content
Comments