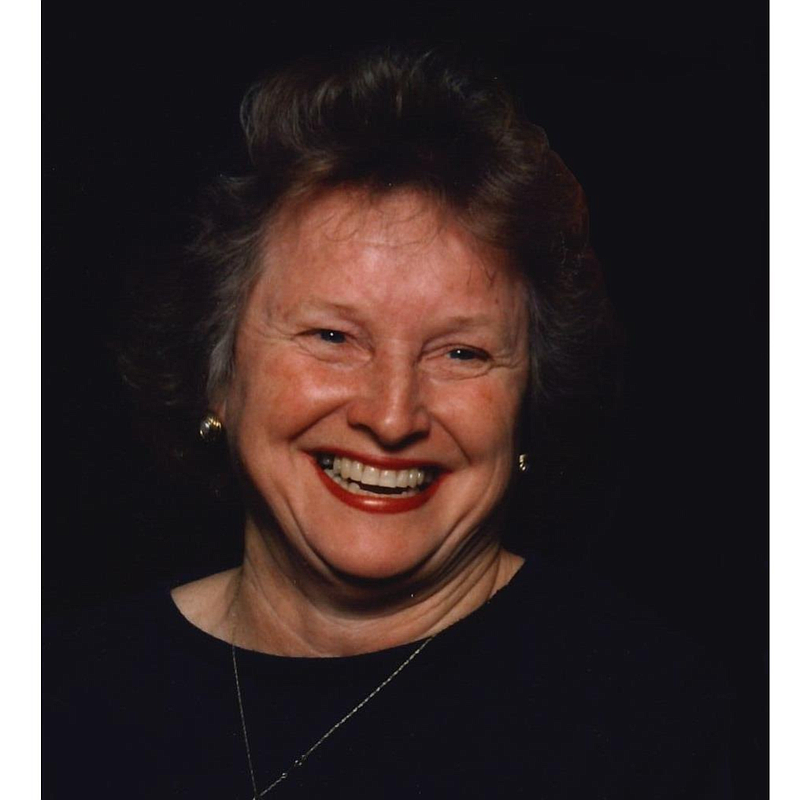 CAMDEN — Maggie Martin Hughes
Maggie passed away on Friday, January 22, 2021 at the Christus Hospital in Longview, TX. She was born to Martha E. Jarvis and Robert Martin in Nevada County, AR on October 9, 1937. As a child, she lived between Nevada County, AR and Joliet, IL, while her father served in WWII in the U.S. Army. In 1948 she and her family moved to Nevada County, AR where she attended school until moving to Camden, AR in 1954. She graduated from Camden High School in 1956, and after graduation, she enrolled in the St. Joseph School of Nursing in Hot Springs, AR, graduating as a registered nurse in August 1959.
In March of 1959, she married William R. Hughes of Camden, AR. He was an officer in the U.S. Navy stationed in Guantanamo Bay, Cuba. After completing nursing school and passing her state board exams, she joined her husband in September 1959. Her first child, Katherine Paige, was born in July 1960 at the Guantanamo Bay base hospital. In January 1961, they returned to the states where Bill attended Navy school at Glynco, Georgia. In August 1961, Maggie returned to Camden where she had her second child, Sharon. Bill reported to a ship in Norfolk, VA.
After four years in the Navy, the family relocated to Fordyce, Arkansas. Maggie began her first job as a nurse at the Dallas County Hospital in July 1963 shortly after she gave birth to her third child, Laura. She was highly valued as a nurse in labor and delivery due to her concern for women's and children's health. In October 1964, she gave birth to her fourth child, William Jr.
In 1966, the family relocated to Rusk, Texas where she went to work at the Cherokee County Hospital for six months. She then went to work in the Cherokee County Health Department as a visiting nurse throughout the County until 1970 when she was hired as the school nurse for the Rusk School District. She remained there until 1976 when the family relocated to Shreveport, LA. In 1978, the family relocated to Mobile, Alabama where she worked for the Mobile County Health Department and was highly prized as their top nurse. In 1980, another relocation to Shreveport, LA resulted in a pronouncement to her husband that she had quit her last job and would not work as a nurse again; she would instead use her knowledge and skills to help her family, friends, and neighbors. In 1983, another relocation resulted in a move to Marshall, Texas where she remained for the rest of her life.
Maggie was preceded in death by her parents, her sister Carolyn Westmoreland Byrd, and her brother Lawrence Robert (Butch) Martin. Maggie is survived by her loving husband Bill Hughes, her four children, Kathy Cooke and husband, Jay, Sharon Taylor and husband, Mike, Laura Paxton and husband, John, Bill Hughes Jr. and wife, Amara. Honey had nine grandchildren; Justin Fearn and Jamie, Katie Fearn, Anna Taylor, David Taylor, and Sinai, Joseph Taylor, William Paxton, Caroline Paxton McBreen and Matt, Tyler Hughes, and Tamaryn Hughes. She is also survived by her sister, Anne Beale and Grady, of Stephens, AR. She had many nieces, nephews, extended family, and beloved friends.
A memorial service will be held at a future date. In lieu of flowers, memorials may be given in Maggie's name to St. Jude Children's Research Hospital, The Salvation Army, or the Marshall Food Bank.
Online condolences may be made at www.downsfuneralhome.com
Sponsor Content
Comments