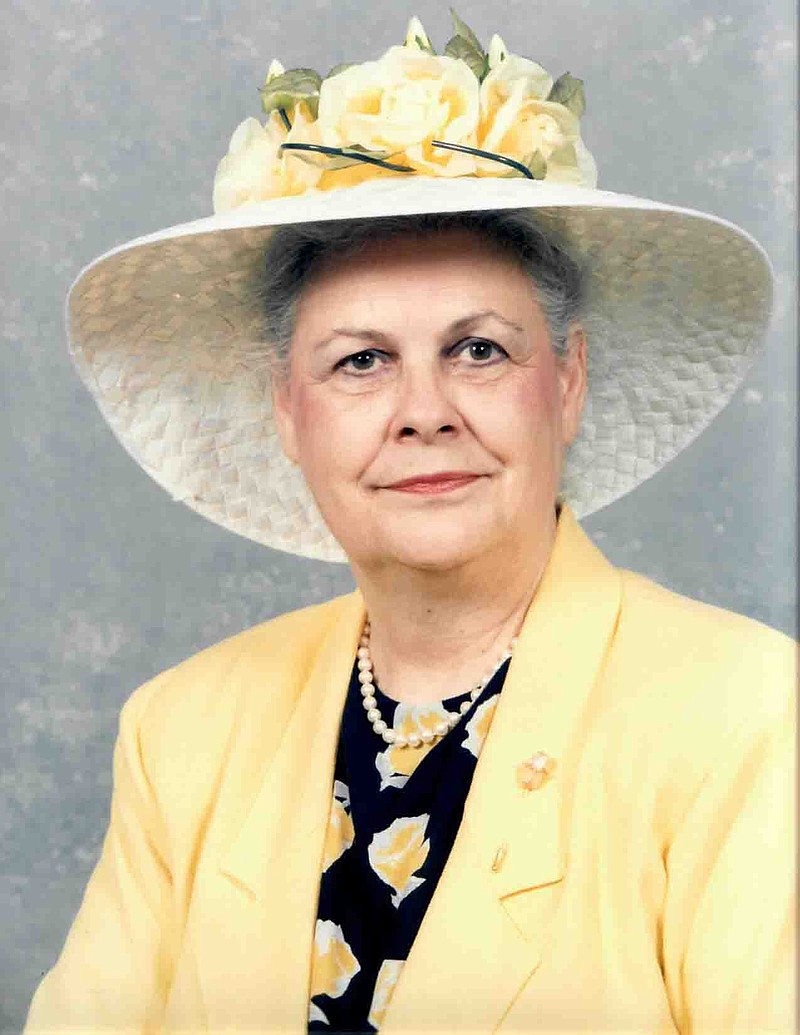 CAMDEN — PATSY RUTH HOOPER BARNETT
Patsy Ruth Hooper Barnett, 88, died February 5, 2021. She was born February 14, 1932 at Three Creeks, Union County, AR to Earnest "Bud" and Reva Ophelia Jolley Hooper. In addition to her parents, she was preceded in death by her husband, George Hampton "Hamp" Barnett and a sister, Peggy Hooper Haston. She is survived by a son, Mitchell Lee Barnett (Wytina); a daughter, Robyn Lynn LaBeff (James); and grandchildren, Jimmy LaBeff and Justin LaBeff. She was an avid member of the Cullendale First Baptist church.
She proudly attended Fairview High School and graduated in the class of 1950. After high school she went into intensive nurse's training at the St. Vincent Hospital at Little Rock, spending three years there to earn her Registered Nurse Diploma, graduating in 1953. Most of her working years were spent in nursing. She was instrumental in establishing the Arkansas Dept. of Health, Ouachita County Unit and probably immunized no less than three generations of Ouachita County residents.
Pat was very active in her community and her volunteerism is unsurpassed. She was a member of the Daughters of the American Revolution Tate's Buff Chapter, National Society of the Colonial Dames of America, Ouachita County Historical Society, Camden Daffodil Festival Art Committee, Camden Business Women's Garden Club and the Ouachita County Extension Homemakers Club, Fairview Athletic and Band Booster Club, Fairview Parent Teachers Association and assisted with Ouachita County Elections.
Her hobbies included oil painting and drawing and reading. She loved to travel. Her greatest memories included hot air ballooning over the great deserts and antiquities of Egypt and cruising the Nile.
Special thanks to her caregivers Jaine Conway, Denice Steelman, April Thompson, Paula Dacheux, Cheyenne Tester, Rachel Chrisitian, Tara Nowlin, Ouachita County Medical Center Hospice, Dr. David Mosley, Dr. Larry Braden, and the staff at Morrisons Pharmacy especially Josh Jeffus and Bobby Glaze.
Proctor Funeral Home is in charge of the arrangements. The family will receive friends at the funeral home 2:00 to 4:00 Sunday, February 7, 2021. Graveside services will be 10:00 Monday at Memorial Park Cemetery.
Sponsor Content
Comments