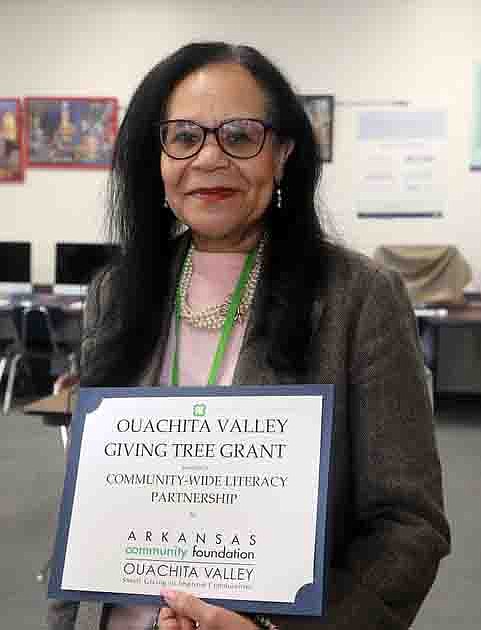 - Photo by Anita Stafford
CAMDEN — Joyce Flowers is one of the longest tenured educators in Arkansas.
She has worked for the Camden Fairview School District since its inception in the early 90's, and before that worked for the Camden School District since 1971 as an Engligh and composition teacher.
Now, in her 51st year teaching, she is still very active as a literacy specialist. Flowers is a member of Alpha Kappa Alpha Sorority Incorporated and was on the charter line at the University of Arkansas at Pine Bluff.
As the Camden Fairview School District literacy specialist, she has received a grant from the Ouachita Valley Community Foundation, an affiliate of Arkansas Community Foundation, to purchase journals, backpacks and books. The Camden Fairview School District purchases books for kindergarten through fifth grade students to take home so that they may establish their own personal library.
A Reading Celebration is held each year in May with various speakers including the Secretary of Education Johnny Key. After the celebration, each student will receive books, a journal, a pen, backpack, and a list of educational summer activities.
Sponsor Content
Comments