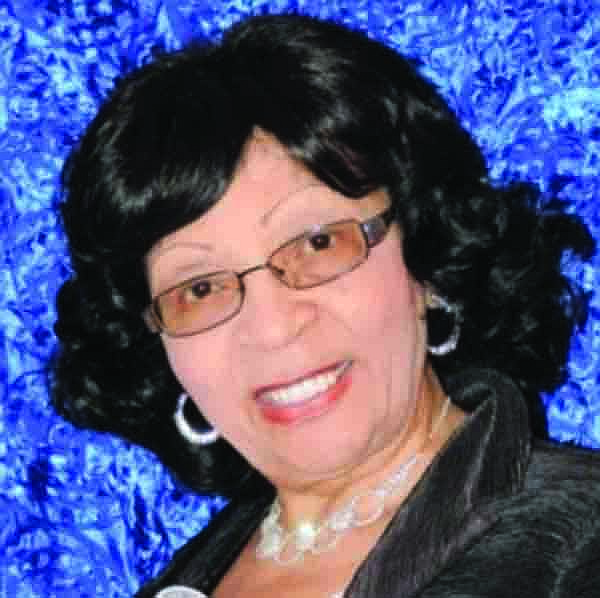 CAMDEN — MARY GRIFFITH
Mary Elizabeth Williams Griffith was born October 27, 1939, to the late Exill and Alma D. Thrower Williams of Eagle Mills, Arkansas. Mary grew to be a symbol of fierce love, passion and creativity for Christ, family, and community.
Mary departed this life on December 22, 2020 after battling a lengthy illness.
She strolled through the Garden of life, empowering, impacting, inspiring, and influencing others. She was a portrait of excellence in every task she set out to accomplish.
She was a lifelong member of St. John Baptist Church in Eagle Mills and, worshiped with her husband at St. James AME church. She ensured that her church was beautified for all occasions. She contributed to the Greater Bradley District Association in multiple ways.
She earned a B.A. Degree from AM& N College in Pine Bluff and a Master of Educational Administration from the University of Arkansas at Fayetteville.
She served as a Librarian in the Bearden, and Fordyce, Public School System and was the first Black Federal Coordinator in the State of Arkansas. Additionally, she found joy in working as an Adjunct Instructor at S.A.U. Tech in East Camden and was an award winning 4-H leader and Upward Bound and Trio Coordinator. She was a contributor to the "Saga of Bearden" and was a published poet and civic leader. She was a proud member of the Master's Gardner organization and was a flower and plant enthusiasts, entrepreneur, and a model citizen.
Mary Championed many causes and worked with the Silas Hunt Institute and for social change with AmeriCorps VISTA. She was purposeful in being resourceful. She received numerous awards and recognition over the course of her life and was a charter member of the Psi Iota Zeta chapter of Zeta Phi Beta in Camden Arkansas.
She leaves behind her husband of 62 years, the legendary Coach Charles Griffith Sr. five children. Three daughters, Gayle Hartley, Little Rock, AR; Angela (Anthony) Newkirk, Katy, TX; and Wendy Griffith Columbia, MO. Two sons, Charles (Cheryl) Griffith, Jr., Murfreesboro, TN; Michael (Shelia) Griffith, Eagle Mills, AR; brothers, John T. (Dell) Williams, Jacksonville, Fl; Jimmie L. (Gloria) Williams, Eagle Mills, AR; One Sister, Edith Carolyn Williams of Eagle Mills, AR.; fifteen grandchildren and seven great grandchildren.
Mary was the one of the key organizers of the historical, Williams Powell Family Reunion that has been celebrated for over 76 years.
Sponsor Content
Comments