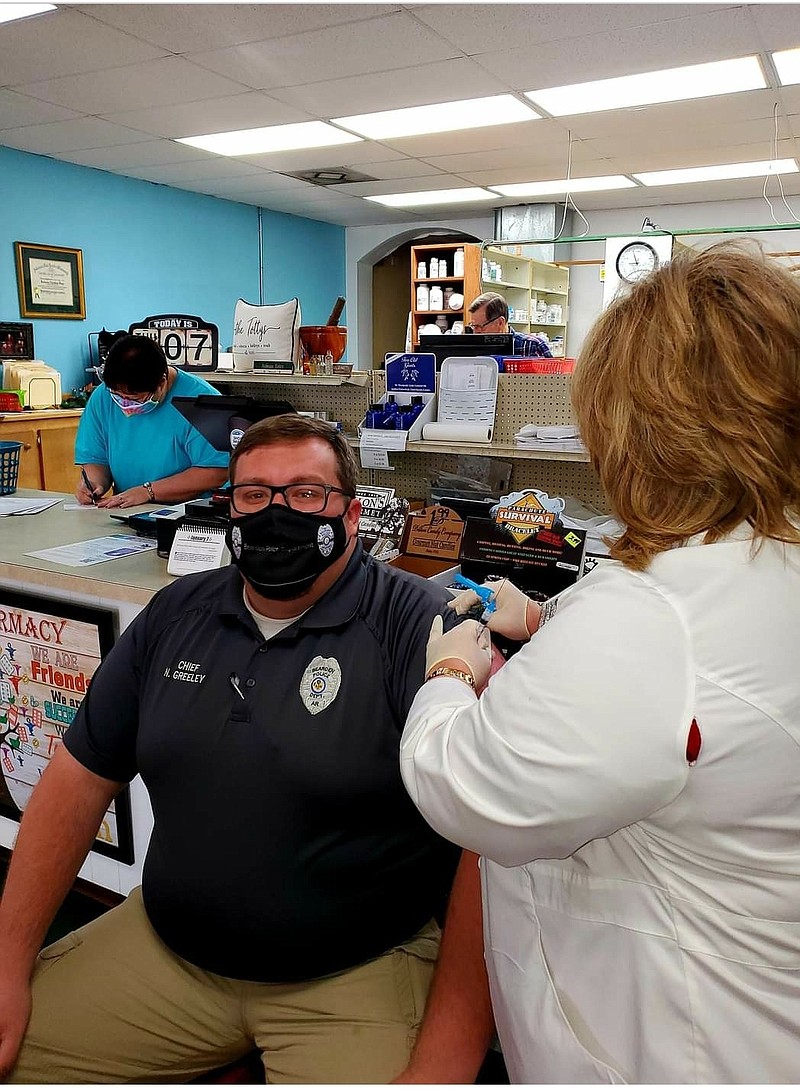 CAMDEN — Camden News Staff
Bearden Police Chief Nathan Greeley recently posted his COVID-19 vaccination to Facebook stating,"Thank you to the Bearden Pharmacy for administrating the Moderna COVID-19 vaccine to me this morning.
"Before you are quick to judge, I don't believe it should be a mandatory vaccination. I'm not personally recommending you get vaccinated. I only recommend that you do your research to see what's the best option for your personal health care.
"Being a Law Enforcement Professional I come into contact with countless people on a daily basis. I'm the father to a six year old son whom attends public school. I'm also a brother to a sixty-two year old man that's a dialysis patient with several other medical issues. I personally chose to take the vaccine hoping that it helps prevent me from getting the virus and transmitting it to them or you.
"I understand that there hasn't been long term studies completed and that any vaccine or medication you take comes with risk.
"Personally the risk is worth it if it means it has the possibility of saving someone's life whether it's my family, friend, neighbor or a complete stranger. Again…. do your research, consult with your physician, pray about it….. but most importantly do what's best for you."
Sponsor Content
Comments